One of the greatest advantages of wearing brief underwear is that it allows you to remain comfortable all the time. The design and cut provide adequate support to your package and the underwear tightly sticks on to your body, without compromising with your comfort. Nowadays, you may come across many brands that are competing with one another to bring out chic brief underwear that is ideal for today's fashion conscious men. However, among the different brands Bone Wear deserve special mention.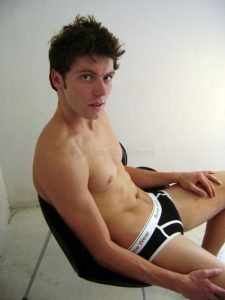 Originating in South Africa, Bone Wear has gained worldwide reputation. The credit obviously goes to ace designer Wilco Stemmett. Creating outfits from premium fabrics and bringing forward innovative designs, this designer has really made this brand popular among metro sexual men. Bone Wear produces a wide variety of menswear like boxer brief underwear, brief underwear, shorts, jock strap underwear, loose boxer shorts, loungewear, square cut trunk swimwear, bikini swimwear, tank top T shirts, long sleeved T shirts, and short sleeved T shirts etc. Each outfit is designed in a way that not only elevates your comfort level but also makes you look dashing.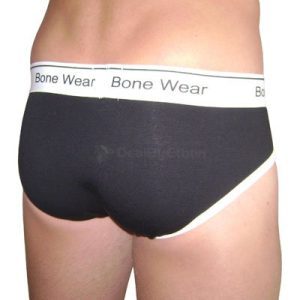 Once you set your eyes on Bone Wear Access Brief Underwear, you can easily understand why men love it so much. The low-rise design of this brief underwear simply makes your look sexy and sizzling. The contrasting shades of this underwear are another reason behind its popularity. The fabric that is used in creating this chic underwear consists of cotton (75%) and spandex (25%). Cotton provides immense comfort and protects the skin from itching and other skin infections. Spandex ensures stretchability, enabling the brief underwear to adhere to your body tightly. A broad waist strap provides comfort and support to the wearer, and the presence of the brand logo on the waist strap simply elevates your style statement.
If you are eager to get this sexy Bone Wear Access Brief Underwear, then, come to our website DealByEthan. Our website offers nice discounts on various mens apparel.