If you are in a mood to throw away your formal outfits and slip into casual clothing, then Propaganda Numbering Pants are great for you! You always crave for apparel that will provide utmost comfort as well as enhance your attractive body. It will not be wrong to say that the Propaganda Numbering Pants are meant for this purpose. Crafted from high quality cotton, this is one outfit that can be worn on any occasion. The fabric retains little shimmer that is enough to make roving eyes admire your alluring looks. You will find the number "3" labelled on one side of these pants, which makes it quite exclusive. For a perfect fit, this pant has a broad waist strap that is designed with a drawstring, allowing you to tighten them as you like.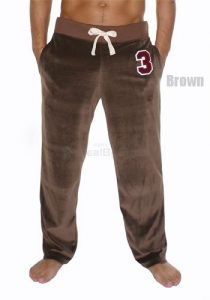 When you plan to choose any apparel, you should be careful about the brand you choose. The real reason behind the popularity of these pants is their perfect cut and superb quality and the credit obviously goes to the ace designers of Propaganda. If you set your eyes on the various menswear lines of this brand, you will understand the amount of effort that these eminent designers have put in to bring forward unique and innovative designs that will boost your sizzling looks! Not just these pants, their other mens apparel like their boxer brief underwear, brief underwear, swimwear, jockstrap underwear, long sleeved shirts, long sleeved T shirts, long underwear pants, muscle top T shirts, tank top T shirts, shorts, broadshorts beachwear etc. are equally stylish, comfortable and sexy.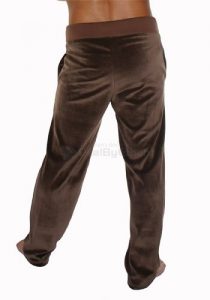 So, the next time you plan a party or a little trip, just slip into these excessively stylish and comfortable Propaganda Numbering Pants and steal all the attention! You can get these pants in three vibrant shades- brown, khaki and grey.
You can purchase Propaganda Numbering Pants as well as other trendy menswear on our website DealByEthan. Our site provides amazing discounts on different mens apparel.