Just as "You can`t be everything to everyone", you may believe that you can`t find underwear that will completely satisfy all of your needs. There is sexy underwear and comfortable underwear. Period. Or so you may have thought.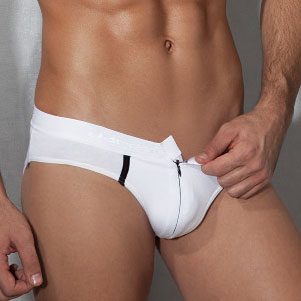 But Doreanse underwear is both sexy and comfortable. Their products, such as the shiny, enticing golden lace pouch G-string, are so breathtakingly sexy, you'll get aroused just looking at them. Or, check out these amazing zipper briefs, which not only take just seconds to remove, but are a dream to wear. This is because both garments are made with the softest, most absorbent fabrics, including modal cotton, which is made solely from beach wood and is 50% more absorbent than regular cotton.
So, there you have it. Doreanse underwear has it all. Visit DealByEthan.com and check out their wide range of Doreanse products today!