A number of menswear brands claim that they are using fabric of the highest quality and the latest technology to create a range of apparel for men but Haster is one brand that actually does it. Haster uses microfiber seamless technology to design a wide variety of menswear that includes Boxer Brief Underwear, Brief Underwear, G String Underwear, Long Sleeved T Shirts, Long Underwear, Muscle Top T Shirts, Short Sleeved T Shirts, Square Cut Trunk Swimwear and Tank Top T Shirts among others.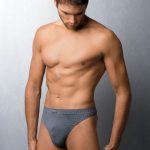 The primary reason why Haster has made it this far and has been appreciated by fashion experts is because they use Microfiber to craft some of the most unique designs, styles and patterns. Microfiber is capable of resisting deformation and conforms to the shape and size of the body. In addition to this, it also has antibacterial features and properties that ensures that the wearer feel hygienic and fresh all the time.
Whether you wish to club their long t-shirts with your favourite long boxer shorts or Capri or briefs, you can grab your favourite Haster long sleeved t-shirt and move around in complete style. Their underwear range is simply fashionable and irresistible. In addition to this, it also allows the wearer to move around with complete freedom and style.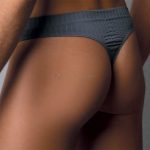 Those who are planning to include the Haster brand of clothing in their closet can get the Haster G String Underwear for themselves. Like all its other designs, even this one is made from microfiber that is durable, comfortable and hygienic. No matter how many times you use this particular underwear, it won't lose its freshness and hygiene factor. Yet another reason why Haster prefers to use this particular fabric for creating its entire menswear collection is because it is lightweight, soft and is very easy to dry. If you have always dreamt of wearing underwear that doesn't lose its shape even after being stretched excessively, then this one is for you.
It allows air to pass through without any interruption which means that you won't have to undergo that sticky and cramped feeling ever! It keeps moisture at bay and ensures that you sensitive parts do not develop any kind of skin disease or rashes. This underwear is capable of regulating heat and you will always feel comfortable in it.
You can purchase Haster G String Underwear at DealByEthan – our site offers great discounts on a wide range of clothing for men!