Australia is known to be one of the most diverse countries in the world because of its welcoming and friendly culture. The nation likewise has a stable economy and one of the best healthcare systems, both of which make it a desirable place for living. But another thing that makes Australia stand out is its multicultural and fashion-forward society, which makes it an ideal place to express yourself.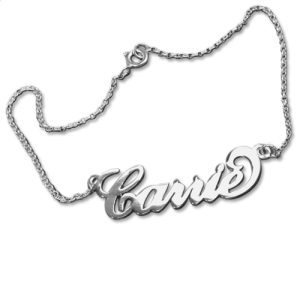 There are ways to show off your sparkling personality, but nothing beats sporting the most beautiful pieces of jewellery. There are plenty of varieties when it comes to fashion jewellery online in Australia. But here is the catch — with so many variations, styles, and designs to choose from, it can be quite troublesome to decide what to get. It's essential to pick out pieces that you love enough to wear as everyday staples, so here are tips to help you get started.
Find your style
Online shops emulate some of Australia's classic and up-and-coming trends, which mean that you have thousands of options to consider. Start your search by determining your style. Define it through an aesthetic or fashion inspiration.
Do you love the model-off-duty look that Miranda Kerr naturally sports? Or do you prefer to be an Instagram baddie or a youthful culmination of all things peachy and aesthetic? If you cannot decide on a style, consider creating a mood board with photos of all your favourite outfits and influencers. That should help you get an idea of your preferences.
From there, pick out pieces that go with your style. Polished and off-duty looks go perfectly with gold or silver pieces, while fun and quirky jewellery can spice up any simple outfit. Consider picking out a statement piece or two for special occasions or days when you feel on top of the world. A tip is never to mix metals unless you love the look.
Wear More Than One
Contemporary Australian jewellery trends include simple, minimalist pieces that are stacked or worn in a constellation. Consider layering a choker with a long necklace, or opt for multiple gold necklaces of varying lengths. These will give your neckline an interesting focus, especially if you wear low cut tops and blazers. It gives off a powerful, girl boss look that has been circulating social media. Pair a stack of gold necklaces with a red lip, and you are off to conquer the world.
If you have a penchant for ear piercings, then you cannot miss out on the constellation trend that popped up a couple of years ago. Everyone, from preteens to grannies and models, is going for second, third, and cartilage piercings. This trend is perfect if you cannot choose a favourite daily earring, as you can dress your ears with a variety of options at any given time. The likes of Cate Blanchett have graced the red carpet with a gorgeous stack of ear cuffs, which you can emulate with stud earrings and cuffs.
Think About Your Budget
Nothing beats getting a bang for your buck, especially when it means high-quality jewellery at lower costs. Try browsing for 'fashion jewellery online, Australia' or looking around malls to find different price ranges and get an idea of what you can get for specific prices. If you are allocating a big budget, then you can invest in good pieces or materials, like real gold, to make sure they will last a long time. A lot of people have nickel allergies, so read the description or consult with sales associates to make sure that what you are planning to buy is nickel-free. Opting for real metals will also mitigate this issue.
If you prefer changing your jewellery from time to time, then you can set a lower budget and opt for high street pieces. Over time, you can continue to add more pieces to your jewellery box and increase the variety in your choices. A collection of classic and statement pieces will make you ready for any Aussie trend that comes your way.
It can be a trying time to juggle between trends, classics, and jewellery preferences. Over time, your style may even change and evolve. But what matters the most is wearing pieces that make you feel the most confident and comfortable in your skin.
Carmel Isaac