If you are the kind of man who always looks for something different, then Key Undergear is your brand! No one can imagine that a little twist and turn can lay such unique designs and colour combinations before you! The ace designers of this brand are fully aware of the needs and demands of metro sexual men. They know that old, drab shades and designs are slowly finding their ways in the dark corners of closets. Thus, it is essential to experiment with the old designs and give their apparel a new touch.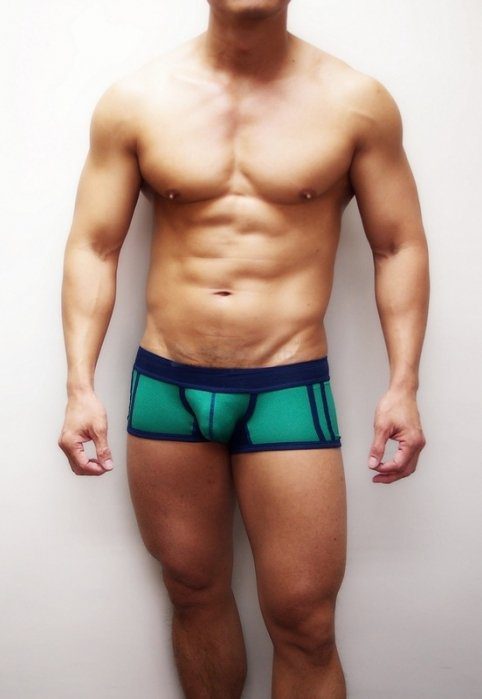 Though, boxer briefs were introduced a long time back, this particular brand has given this underwear a completely new shape. Unlike old boxers that were usually available in typical shades and more or less followed the same design, Key Undergear boxers are slightly different. If you set your eyes on the Key Undergear 2 Stripes Low Cut Boxer Brief Underwear, you can visualise the difference. The chic low cut of this underwear simply makes you look ravishing. It is neither excessively long and will not force you to compromise with your comfort; nor is it too short, but just perfect to keep your comfortable throughout the day. The fabric that is used in creating this boxer brief consists of cotton (95%) and spandex (5%). Cotton ensures coolness and ease, allowing your skin to breathe freely and spandex provides stretchability and a snug fit. A roomy pouch provides complete support to your package, ensuring your full comfort.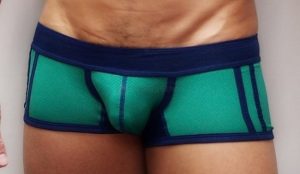 Experimenting with shades is one of the key factors of Key Undergear. Their 2 Stripes Low Cut Boxer Brief Underwear is available in a variety of colours like navy green, navy and white. Apart from this, you can also find other attractive and colourful boxer brief underwear. This brand also produces bikini swimwear, square cut trunk swimwear, jock strap underwear and brief underwear.
If you are thinking about purchasing Key Undergear 2 Stripes Low Cut Boxer Brief Underwear, then visit our website DealByEthan. Our site provides amazing discounts on various mens apparel as well.