When you have parties, weddings, and special events lined up, it is time to glam up and flaunt your best self. And nothing elevates your looks for the day like flawless, glowing skin.
Carrying a natural glow on your skin to any special event is the simplest way to look a class apart. But sometimes, there is just very little time available to go through several days of rigorous skin treatments and care. So what do you do? Well, try these quick methods that can instantly add a beautiful glow to your skin and prepare you to look marvelous on any occasion.
Clean up And Exfoliation
One of the simplest ways of achieving a natural and effortless glow on your skin before any event is a clean-up routine.
Step 1 – Exfoliating your skin will help eliminate the dull and dry skin cells on the top and expose the young and smooth layer within. This can further help reduce the intensity of scars and other flaws on the skin surface elegantly.
Step 2 – A deep clean-up, including some steam, removes the dirt and oil deposits on the skin and creates an even platform for your makeup. This way, your skin products like a foundation would spread adequately on the surface and not look patchy.
Using specialized exfoliating toners such as Biologique Recherche P50 can offer additional benefits by purifying your skin of oil and dirt without stripping natural oils.
Toning
Most of us tend to ignore the benefits of using good toner on the skin. But try once, and you will realize the difference it can bring to your skin.
A toner creates the appropriate pH for your skin to absorb the products applied on top. So even if you decide to flaunt a natural look with just a drop of serum or moisturizer, your face will still gleam in glory.  It will elevate your features and give your skin a fresh and energetic look.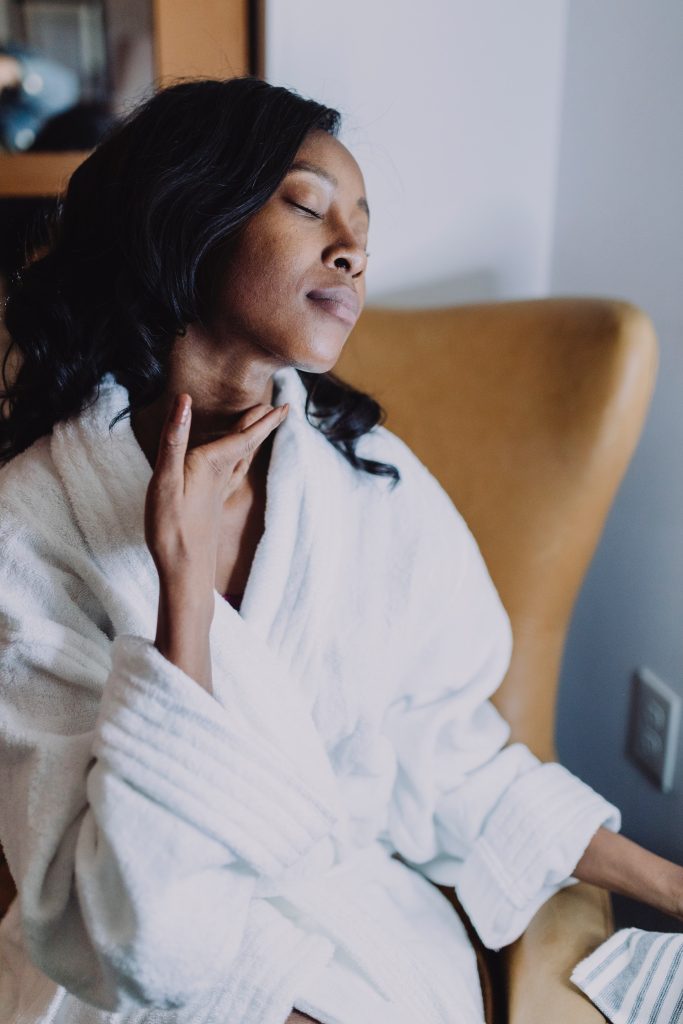 Facial
An excellent old facial treatment can go a long way in giving you an instant glow for your event. Fruit packs can work miracles to hydrate and moisturize your skin abundantly without being harsh on the cells. It can help remove the dead cells on the surface and rejuvenate your skin to look radiant. Some fruit packs you can try at home include papaya and banana, tomato and avocado, strawberry and butter, peach, and brandy.
You can also explore simple home face packs using almond, egg white, honey, carrot, milk, yogurt, oatmeal. These ingredients are known to elevate the complexion and texture of the skin naturally. But make sure you are not allergic to any of these ingredients before use to avoid inflammation or redness before a big event.
Mask It
Sheet masks are the quick and chic way to get an instant glow. The masks require minimal time to work and rapidly hydrate and nourish the skin. The concentrates also help the skin products penetrate and work better, further rejuvenating your skin cells.
Choose a hydrating mask enriched with a serum to enjoy right before you go to bed. Ensure to massage the excess serum around the neck and on your hands. Let the mask rest for a while, and do not wash your face after removing it.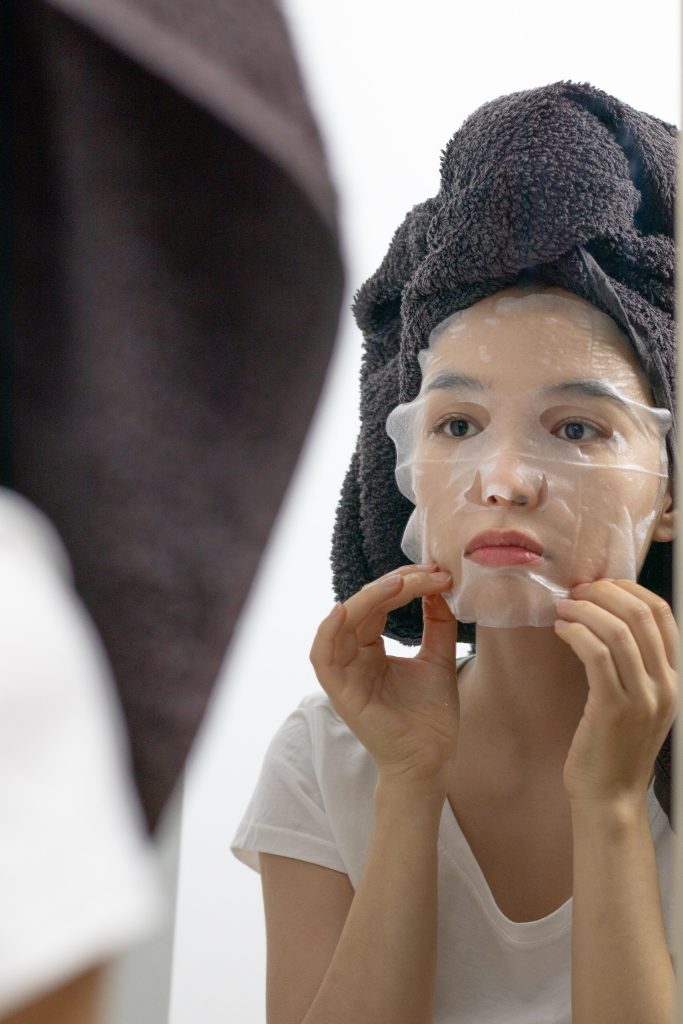 Cold Water
Some ice can do the trick quickly, whether it is depuffing your eyes or preparing your skin for the makeup. Ice, ice water, or any freeze tool, in general, helps increase blood flow in the face. It helps ease inflammation and puffiness and adds a beautiful color and radiance to your skin.
Add cold water to a bowl and drop in a few ice cubes. Dip your face in the bowl a few times, and make sure to stay in for a few seconds each turn. You will see that the cold shock has closed your pores and relaxed your skin well to give a beautiful look.
Massage
A quick face massage can help you look fresh, flushed, and gorgeous easily. If you have overnight to prepare for your event, you can use facial oils for the massage. Alternatively, use a serum for the process in case you have very little time left before you got to go.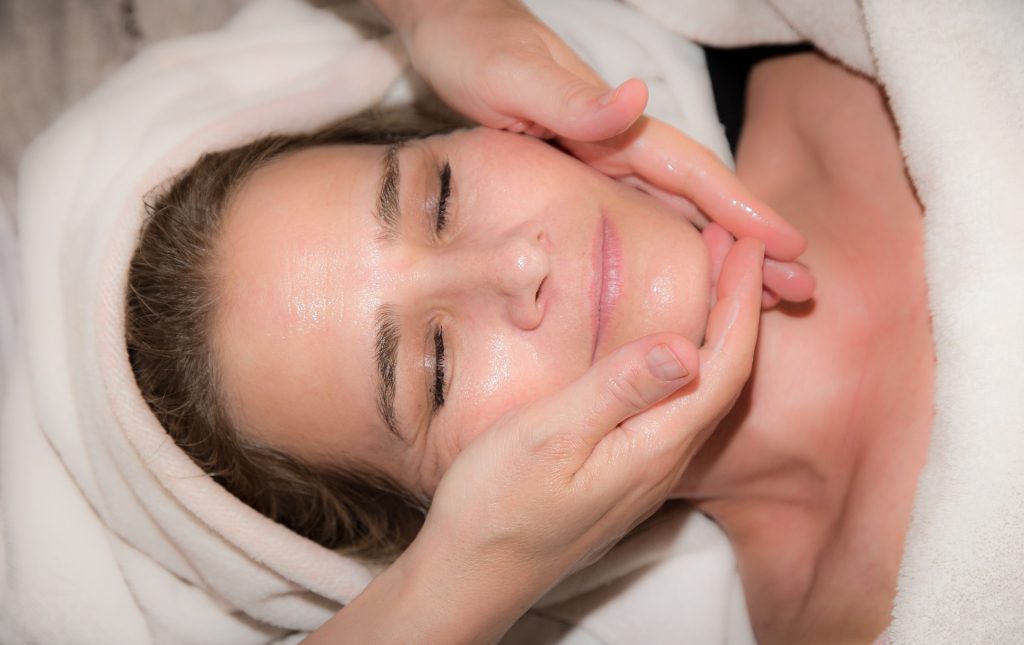 Using your fingertips, gradually massage the oil or serum into your face. Use smooth, upward motions around the chin and cheeks to elegantly improve blood circulation. Use three fingers to tap on your forehead and cheeks. Try firm but soft motions for the massage to prepare your skin before makeup. It will help you achieve the perfect touch you are looking for.
Hydrate
The hydration of your skin is directly proportional to your internal hydration levels. No amount of creams or treatments can give you the glow that proper hydration can. So drink plenty of water while preparing for an event.
Avoid consuming sugary drinks or alcohol as they tend to dry up your skin. Include fresh juices, tea, and other beverages that can keep you energetic and nourish your skin well. Stick to a healthy diet consisting of fruits and vegetables. Avoid junk foods that could increase the risk of flare-ups and breakouts.
Conclusion
Preparing your skin is the most critical task before any event. So here are some of the simplest and most efficient ways to gear up your skin before a big event that will help achieve a fabulous and natural glow.