The benefits of shopping for men's fashion online are plentiful. And the 96% of Americans now regularly using eCommerce platforms would seem to agree. There's more variety, no crowds, and price comparisons are quick and easy. Once you've made your order, your new threads are shipped straight to your door. However, some people are yet to discover the joys of online shopping due to security concerns. If you have a friend or relative unsure about online shopping, you can help them learn best safety practices, so they're able to shop online with minimal risk.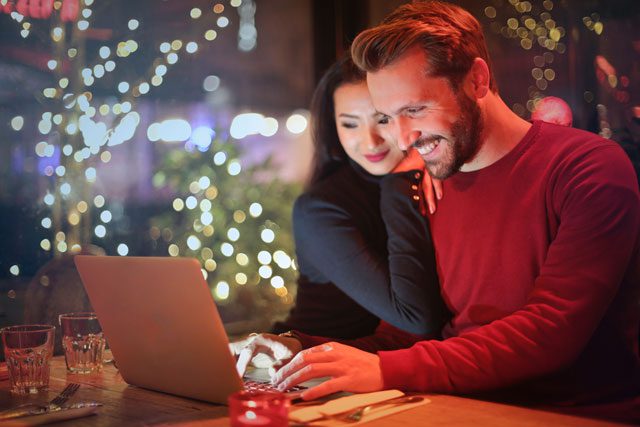 Assess website security
Only buy from secure sites. If a men's fashion website doesn't offer secure shopping, hackers can steal personal details — credit card information included. Trusted websites protect data with a standard SSL (Secure Socket Layer) certificate. A website's URL reveals if it's secure — look for  "https://" instead of "http://", the added "s" meaning "secure". Some browsers also have a green address bar giving the go-ahead to use your credit card. On untrustworthy sites, the bar turns red.
Use a credit card
Shopping with a credit card protects you against fraudulent charges. If you make a dispute, the Fair Credit Billing Act (FCBA) limits your liability at $50 as long as its reported within sixty days of the billing statement being issued. If you're unhappy with your purchased clothes or accessories, you can even dispute authorized charges and temporarily withhold payments if the seller won't issue a refund. This protection, however, requires you to have spent $50 or over and within 100 miles of home. Alternatively, if you use a debit card and fraudulent charges are made, it'll take longer to get the money back and it needs to be reported within two days.
Don't shop publicly
You may like to browse men's fashion sites on your commute or lunch break, but be careful to never make any purchases on public Wi-Fi. You don't know who else is on the network. Some people use spyware or malware to steal personal information. Therefore, always do your shopping at home. It's also prudent to allow "automatic updates" on all your devices to be alerted of untrustworthy websites.
Also never save credit card information on any eCommerce platform. While it's convenient, a data breach is all it takes to put your personal details at risk. Quick and easy, buying men's fashion online has benefits galore, but that doesn't mean you should be complacent. Be careful to shop securely and you'll find great deals while being confident your personal details will remain safe.