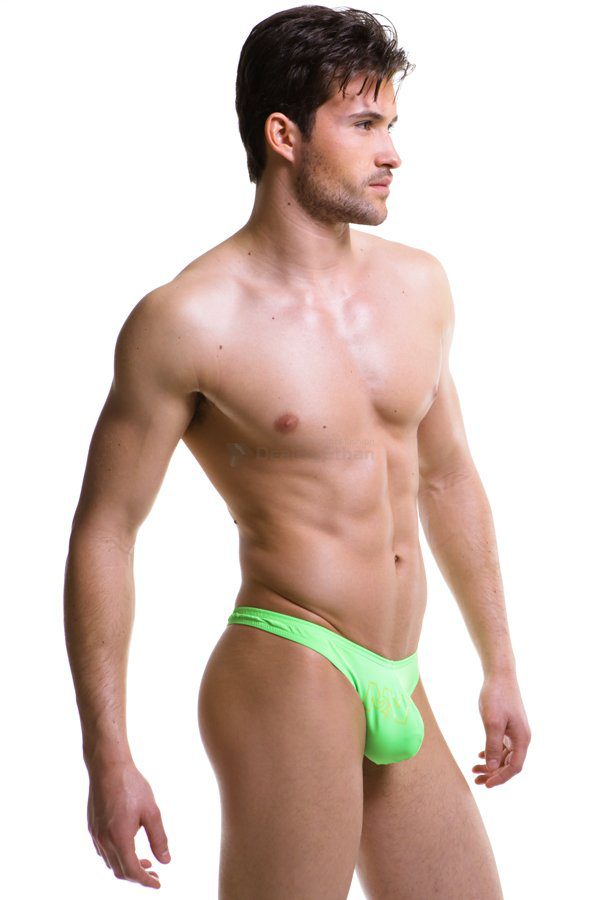 In the past centuries, men have been wearing thongs to cover themselves but as time passed, with the advancement and development in every field, thongs were not much popular as it was found to be too revealing and did not cover much. However in recent times, it has become quite popular and has become a hot style statement. It is very popular among men who have good physique and are comfortable in flaunting it. It's an essential part of a sexy men's wardrobe. It is a must have clothing for men who wants to look hot and sexy. Even women have been wearing thongs since ages.
Thongs for men are a kind of underwear which is a very narrow piece of cloth which passes through the legs and is attached with a string. It is also known as g-string. It is available in different fabrics, style and colors in the market. There are some styles which are cut higher through the back of shorts and some are very small called micro thongs. There are styles which can be worn by men for daily use and there are some which can be reserved for special occasions. However it is very important to choose a thong which gives a perfect fit as it will ensure the comfort level experienced by the men who wears it.
Men who prefer wearing tight pants and skin fitting jeans, thongs are a very good option for them. Other underwear like boxer shorts and briefs may cause bunching of fabric but thongs will not as it has minimal fabric used. It will create smooth lines which will look good. Some men prefer wearing thongs while some believe it is for women. They believe it is very revealing and does not cover the buttocks. They considered it to be for men who are gay and find boxer and briefs to be manlier.
However thongs are very good for men during the summer months as it offers support and men can feel free and cool. Many straight guys wear thongs and it is designed for men to wear it. One can buy thongs from retail shops however buying it online offers privacy. Shopping online is easy and has an added advantage. One can view the variety of designs worn by male models and choose accordingly. They can take a look at the size chart and choose the right size which matches their size. It is a convenient and simple process. Sites like dealbyethan.com offers variety of brands like Azzaro, Blue Line, Bone Wear, Calvin Klein CK, DKNY, G-lad Swimwear etc and others.   One can easily order the type of underwear of their choice online.