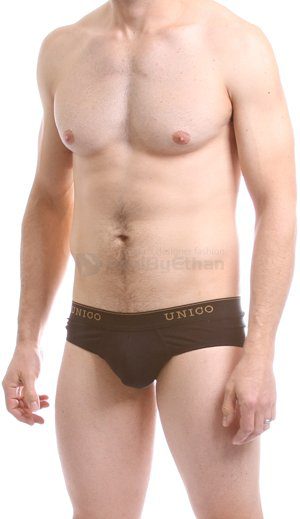 Buying underwear is a chore for most men. Though it is an essential part of a men's wardrobe, it is usually not given much importance. Some men believe that there are not many options from which they can select and choose their underwear and so they usually opt for something which they have been buying regularly. While some do not want to try out new things and are comfortable with it as they feel a new style or design will not be as comfortable as their regular stuff. However times have changed and men too have undergone a transformation in their tastes and preferences. Men's underwear is not just restricted to regular cotton men's brief underwear and boxer shorts.
Times has changed, men's underwear is now available in different fabrics, colors, designs and styles. There are a variety of brands available in the market and designers are coming up with different styles of underwear quite regularly. Men's underwear is available in fabrics like Lycra, nylon, silk, cotton, spandex and others. It will depend on the individual who finds which fabric most comfortable. In warmer countries, men usually opt for fabrics like cotton as they find it most comfortable while others in cooler climate are happy with the fabric Lycra and nylon.
Men's underwear is of many varieties and styles. Men's brief, boxer shorts, trunks, g-string, thongs, bikini underwear etc are the few common ones. Men's brief are very common and regular and are most preferred by most men for daily use, especially office goers and professionals. Boxer shorts and trunks are quite old fashioned and the present generation usually opts for branded underwear and new forms and style. However boxer shorts and trunks are high on comfort level. Three forms are trunks are available for use- Classic trunk, Midi and Hipster. They are high on support and comfort.
Most men prefer wearing thongs as they are a narrow piece of cloth attached to a string. It is quite practical and comfortable and offer maximum support with minimum fabric. When it comes to swimwear most men prefer comfort as well as maximum coverage as they are in full public view. Shopping for underwear offline from retail stores as well as online stores is easy. Buying underwear from online stores is easy and more convenient than buying it from offline stores. It offers complete privacy especially for men who feel shy buying innerwear. Online sites are also handy as they offer all the brands under the sun and have more stock than regular offline retail stores. Sites like dealbyethan.com offer brands like 2EROS, 4Skins, Azzaro, Ajaxx63, Baskit etc and many others.