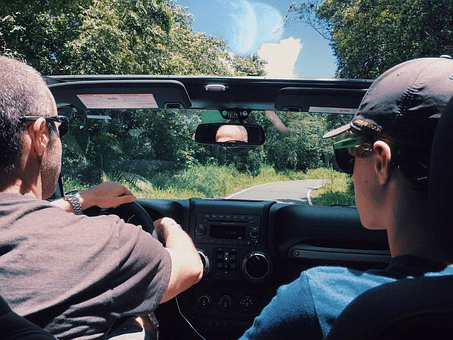 The open roads, the wind in your hair, and your favorite tune playing on loop as you cruise on country roads: that sums up the perfect road trip, isn't it? Do you know what else can make this journey even more perfect? It's the outfits you choose for the road to keep you comfy and relaxed.
However, choosing outfits for road trips isn't as easy as it might seem. It might get pretty confusing to decide between all those shirts, t-shirts, trousers, and denim. You also need to get shoes suitable for a complete look. Keeping this predicament in mind, here are the seven ideas to help you out.
2.   Buttoned Down Shirt with Travel Shorts
If it's a beach vacation, a buttoned-down shirt worn with shorts is a classic combination that you cannot go wrong with. Take a pair of loafers to complete the look, and you're good to go. This combination is one of the ultimate definitions of casual and relaxed.
You can also choose to wear it with chinos and jeans if you do not plan to hit the beach straight away. Wearing it with denim would be a good idea if you plan to go off-roading. Pack your necessities and put them over the Discovery 2 roof rack as you go on an adventure with your buddies.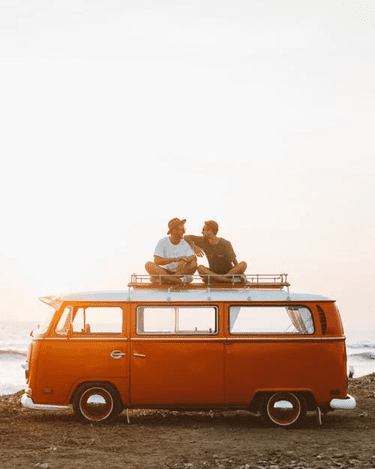 3.   Casual Shirt with Corduroy Trousers
Corduroy trousers are one of the most underrated trousers, but they can work wonders when worn correctly. The fabric usually gets paired with corduroy suits, but you are not going for a formal look here. So, be the trendsetter and pair it with a casual shirt and sneakers. Even a fabulous pair of sunglasses and a graffiti t-shirt would look great with corduroy trousers.
However, it's all about the fit with this look, so make sure you have checked that beforehand. And now, let those heads turn in your direction as you step out of the car.
4.   A Lightweight Jacket over a T-Shirt
When thinking about what to wear for a road trip, a lightweight jacket might not be on the top of your list, but it needs to be. Think about a situation where you will be driving late into the night, and there might be a nip in the air. You might even be heading to hilly terrain. In all such scenarios, keeping a lightweight jacket near at hand to keep you warm is a good idea.
You can head out wearing the all-time favorite combination of a white t-shirt and blue denim. Let the jacket be buff or brown to complement the t-shirt and denim.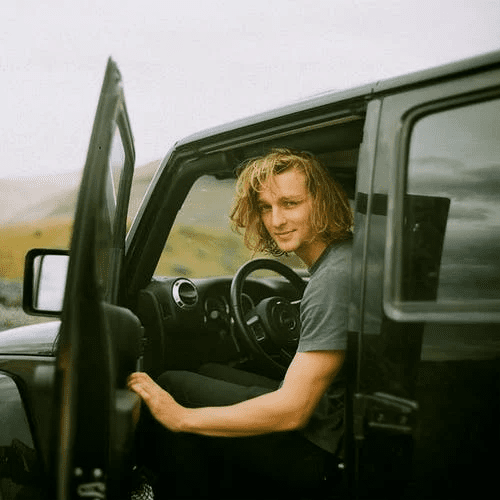 5.   Full-Sleeve T-Shirt with Chinos
Chinos are a type of casual trouser that gets you a classic look when worn with your favorite pair of casual shoes. The excellent thing about this outfit is that it is super easy to style. Go easy on this combination when you try it out. A full-sleeve t-shirt and sneakers or a linen shirt with sleeves folded and loafer are perfect to complete your look.
Add personal touches to make the attire stand out more. For instance, wear that bracelet your partner gifted you or an excellent sports watch. In terms of colors, the popular ones are khaki, navy, and white. If you want to go offbeat, you can also try grass green or emerald.
6.   Mandarin Shirt and Cropped Trousers
When the aim is to keep it casual but classy, mandarin shirts and cropped trousers can do it for you. Though t-shirts are the usual choice with cropped trousers, it's time to go off the beaten path.
Cropped trousers that go a bit over your ankle and a bit below your waist make the perfect match for the trendy mandarin shirt. A great thing about this pair is that it lends itself well to layering with sweaters and jackets. Slip-on the most comfortable pair of sneakers you own, and that's it.
7.   Athleisure with Polo Shirts and Chinos
Athleisure is a trend that will stay as long as people look for effortless comfort and style in their outfits. And styling an athleisure look is easier than you think. All you require is a polo shirt and chinos.
Polo shirts paired with chinos or jeans during the day make a great casual look. You can try the same combination with a relaxed suit for the evening. The timeless polo shirts have been around since the thirties. The fact that it is mainly for tennis players gives you a clear idea of how comfortable it is.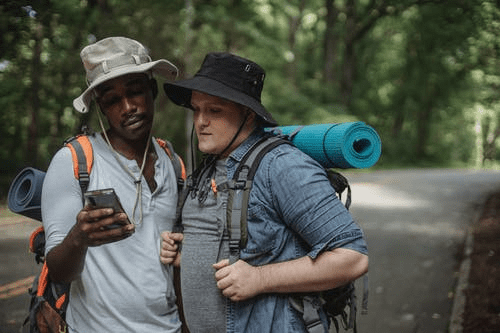 8.   Graffiti T-Shirt with Cargo Pants
Who does not love pockets? It's like carrying an extra bit of storage space with you at all times. The two to four extra pockets in your cargo pants are roomy enough to let you keep some knick-knacks for the journey.
The new-age cargo pants are worn a bit low on the waist. It goes with any graffiti t-shirt. How about wearing a t-shirt with your favorite travel quote? You can complete the look with a pair of loafers or sneakers and start your trip.
Final Thoughts
Take your pick from these options and add your spin to it. Bright, funky, comfortable clothes and beautiful roads will make an excellent combination. It is time to load your bag and set out for the journey. The roads are calling you.
Author's Bio-

Rebecca Grey is a passionate writer & guest blogger. Writing helps her to improve her knowledge, skills & understanding about the specific industry. She loves writing & sharing her knowledge mostly in the Travelling Industry. She believes travelling is the key to a peaceful life & wants to spread her belief across the world. Apart from writing, She loves Traveling and Reading.