Ravers are special people. It does not matter their background, they all come together through the idea behind raving – PLUR, an acronym that stands for peace, love, unity, and respect. With this philosophy in mind, you have the opportunity to uniquely express yourself through rave fashions – fashions that allow you to be your most colorful and dynamic self. This type of expression is embedded in the thought self-empowerment and youthful vitality that ravers embrace.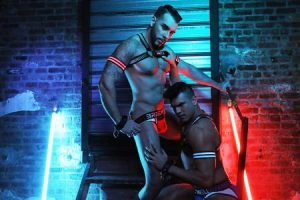 An Evolving Fashion Trend
Rave wear fashions have evolved from the midriffs and phat pants, prevalent in the early 90s, to the show of more skin today. More ornate fashions prevail among the current generation of ravers, thereby making Rave clothing more popular than ever before.
Today, the culture has moved away from wearing as much tulle and is tending toward fashions, such as micro shorts with cut outs and flirtatious micro-skirt styles. This type of fashion creativity has led to  fashion additions, such as samba bras and plunge bras, in rave festival wear. Other top rave fashions include –
Halters
A variety of pasties
Sheer and mesh crop top designs
A Range of Colors and Prints
When it comes to prints, happy faces are still popular, even though, almost vintage, and aliens are trending on rave clothing prints. You can find psychedelic prints, holographs, and all-over patterns that feature illusions and galaxies. Notorious for wearing neon-inspired colors, ravers are also showing an increased appreciation for pastels.
The Focus Is Now on Black
Currently, wearing basic black is preferred by ravers, as are strappy bottoms and bra-lettes, each of which are seen at just about any rave or festival event.
Great Rave Street Looks
Some of the great rave street looks include the following:
Peekaboo chain tank tops in red or black
Punk'd plaid trousers in a black or red plaid
Flash side panel reflective jogger pants
Crop hoodies
Joggers in pink or black
You can also accessorize your streetwear look with a harness front fanny pack. Add a bucket hat in red, white, blue, black, orange, or red.
Raver fashions go beyond festival costumes. You can also wear the clothing every day. This type of diversity makes this form of self-expression both eclectic and appealing. Pair sun and moon sunglasses with a sheer mesh astrology-themed top over a plunge bra. Add a micro skirt and you have made the ultimate fashion statement.
Whatever your preference in rave fashion wear, you will find that rave clothing styles offer a one-of-kind way to reveal your true nature and personality.