The fashion label All That Remains is quite distinctive in its own way and was founded in the year 2004 in San Francisco by Gregory Sovik, who is a formally trained designer. It did not take very long for the brand to establish a name for itself with its edgy and stylish men's underwear that can make and break the rules of the fashion industry. The attention to detail in the construction and use of superior quality fabric makes this men's underwear very special.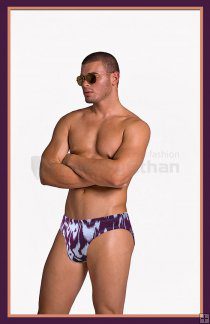 All That Remains manufactures a wide range of products and apparels for men like brief underwear, bikini swimwear, tank top t shirts, square cut trunk swimwear, etc.
Their bikini swimwear is available in collections like Athens, Daytona, Cancun, Atlanta and Mykonos. The materials used differ from cotton lycra to nylon lycra. All their styles are bold and sexy, but offer an innovative take on their bikini swimwear. Some of them have an inner drawstring which helps you get a great fit. The high legs and full seat form the features of their swimwear. Their swimwear is fully lined so there is no chance of anything being visible once wet.
Brief underwear from All That Remains is made of a mix of rayon and is very silky to touch and feel. Their cuts, designs and styles are masculine and beautiful. The print is neoclassical and sure to be liked by all!
The square cut trunk swimwear from All That Remains is one of a kind, in its signature style and is available in a number of colours to choose from. The cover stitch detailing is razor sharp and covers your body contours to give a great and enhanced appearance to the wearer. The style of the swimwear is sporty and the suit fully lined in nylon lycra or mesh. There is an inner drawstring that helps you get the perfect fit.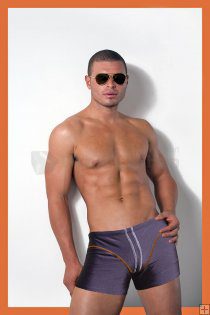 All That Remains produces tank top T shirts in a variety of colourful prints and patterns. The materials used to craft them includes cotton lycra which is not only breathable but lightweight as well. The cut is classic and the prints are great to flaunt at the poolside or at the beach. Be prepared to make heads turn when you wear these tees!
Visit us at Deal by Ethan today and browse through the entire collection of All That Remains underwear and swimwear!