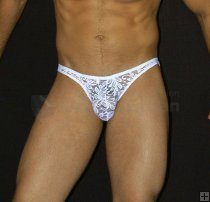 These days, the very thought of life without underwear is impossible and absurd. Underwear has become an essential part of our daily life and routine. In fact, not only is underwear a necessity but also a mark of fashionable men these days. All in all, the modest means of covering the private parts of an individual has come a long way.
According to historical facts and figures, it is supposed that men's underwear was first conceptualized by the early Egyptians. The underwear was born in the form of loincloths in the land of the pharaohs and pyramids. This form of men's underwear was worn by Romans and Greeks as well. Later on, the loincloth was replaced by a form of men's underwear which was sort of like a short-legged trouser during the Middle Ages. These types had laces to be tied around the waist so that the underwear stayed in its proper place. Some of those forms of underwear had a feature which was called a cod piece which was actually a flap in the frontal portion of the underwear. This feature was the earlier version of a fly, which is now a common phenomenon in all trousers. Some of the underwear was available with the inclusion of pads, which increased the comfort factor of the clothing manifold times.
With the industrial period, underwear began to be manufactured on a huge scale. The earlier manufactured underwear was made from cotton. But later on, with the passage of time, other materials came to be used like nylon, polyester, spandex, etc. In fact, these materials are now mixed in varying proportions to give birth to newer materials.
With time, amazing styles of sexy men's underwear has evolved. With the rising demand for fashionable and sexy underwear for men, many fashion labels and brands have started churning out various styles of underwear. Some of these famous names are JM, McKillop, Pipe Underwear, Doreanse Arroyman, Ballbra, Jocko, Gigo, TImoteo, Tulio, PPU, Pulse, Ergowear, WildmanT, Male BasicsLingerie, C-IN2, N2N, Narciso, NY Jox, 2xist, Dirty Fukker, Good Devil, King Style Underwear, Mundo Unico, Buffedbod, Pikante, California Muscle, DMK Designs, Svenjoyment, Elite Unlimited Underwear, Aware Soho, Go Softwear, Geovanny, etc.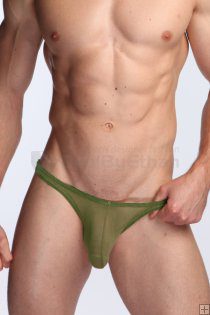 Some very unique and creative designers have been the creators of different types and styles of underwear like boxers, g-strings, pouch underwear, jockstraps, boxer briefs, bikini briefs, sunga, tanga, etc. Some of the underwear is meant to provide only comfort and support and is aimed for the modest man in you. But some are designed keeping in mind the bold and adventurous side of men who loves to experiment. Each of these different styles has unique utility of their very own. If boxers provide the maximum comfort, then jockstraps give the maximum utility by protecting your private parts from shock during sports or other physically strenuous activities.
There is innovation is the use of materials as well. Cotton is the most commonly used due to the comfort and breathability of the material along with an excellent fit. However, plain old cotton has competitors in the form of rayon, spandex, lycra, polyester, mesh and net. These are often mixed to get different materials with different functions and effects.
The gradual and wonderful evolution of sexy men's underwear has left men spoilt for choice.