Ballbra is one of those male underwear brands that can be easily labelled as one of the most wearable and comfortable garments. The brand has been highly appreciated for its sheer quality, style and designs. All Ballbra designs are unique and class apart and perfect for enhancing your package. The brand has helped men charm their woman by allowing them to don some of the most sexy, sensual and erotic and marvellous looking underwear designs that have never been seen or tried before!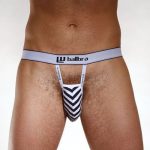 So, if you are planning to turn the boring and usual stuff out of your wardrobe and want something that is both stunning and appealing at the same time, then it's time to get Ballbra for yourself. The beauty of Ballbra lays in its pouch designs and unique cuts that give you the much-desired ability to enhance your masculine physique. The brand also focuses on the design, make and material of the waistband and it can be comfortably said that they are technically advanced and aesthetically beautiful. Ballbra is the creation of ace designer Kreso Gotovac and is essentially a Croatia based brand. Ballbra offers a range of styles including, thong, boxer brief and jockstrap among others.
Anyone who has worn BallBra underwear has never failed to appreciate their designs and cuts. Take for instance the Ballbra jockstrap. This unique underwear comes with two leg straps at the back (commonly found in a traditional jock). It also features a distinct Ballbra ball-harnessing bag at the front. This unique underwear is made from a mix of elastene and cotton, which ensures that you feel comfortable all the time. The best part about Ballbra underwear range is that it is very soft to the touch and extremely comfortable to wear. Ballbra underwear is perfect for enhancing your assets and can be comfortably worn at home or while you choose to relax by the pool side.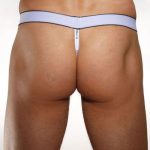 For those of you who are looking for a true master piece, the Ballbra High Tech Underwear Minimal Seaman is an ideal choice. This unique underwear is made from the highest quality fabric and is truly modern underwear, meant for broad minded men. Available in different sizes and colors, Ballbra underwear are truly exotic and unimaginable.
You can grab great and exciting deals and discounts on Ballbra underwear and a range of other exotic looking underwear brands only on DealbyEthan! Hurry, visit us today!