Men are quite finicky when it comes to choosing pants for a party or for any informal gathering. A lot of men want to look the best and crave to alter their looks in such a way that people in a party will turn around to cast appreciative glances at them just like women. However, it is not just about the design but also about the fabric of the pants. Picking your pants that are made of cheap fabric would simply spoil your image. Therefore, you pants need to combine style, quality, and comfort. The Whip It Leather Double Stripes Pants can be a nice choice.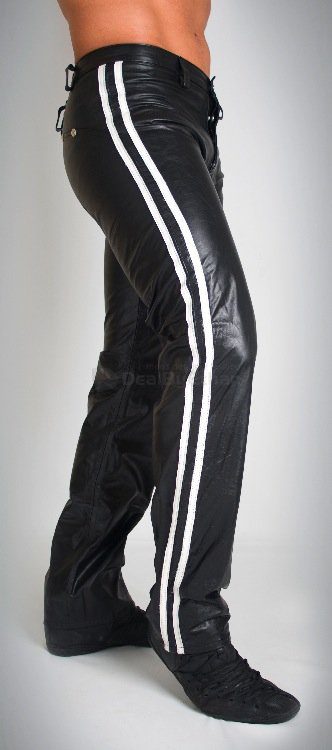 The design and the texture of Whip It Leather Double Stripes Pants make this outfit wearable at various informal occasions. It can make you look ravishing for a nightclub or a late night party. It may also suit you for a proper date with your fiancée. These pants have been created from genuine leather, which helps in retaining the luster and the shine of these pants. The stripes at the sides make these pants look trendier. The Whip It Leather Double Stripes Pants have a button fly closure and are equipped with belt loops. The belt loops allow you to wear these pants with any stylish and classy belt. The presence of a belt provides extra support. You can wear this stylish pants with any T-shirt and be the modish man in the party.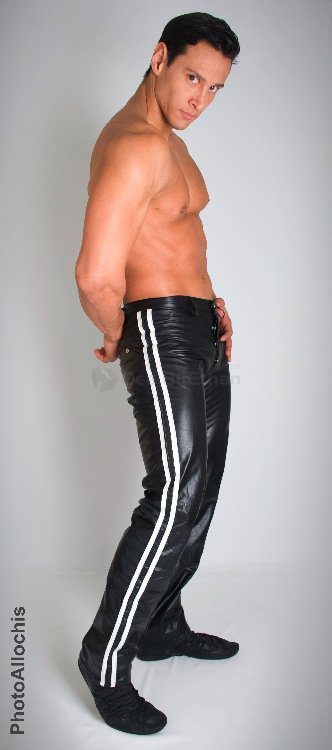 Whip It Leather is a popular line of menswear from Argentina. Since its inception, the brand has been catering to the needs and demands of today's fashion conscious men. However, comfort has not been neglected by this brand. Each outfit is designed from high quality leather that provides maximum comfort. Besides pants, this brand also produces boxer brief underwear, jock strap underwear, and G-string underwear, short-sleeved shirts, jackets, and coats.
If you are eager to pick up these Whip It Leather Double Stripes Pants or other stylish mens apparel, then visit our website DealByEthan. Our website offers great discounts on variety of menswear as well.