When you wear Schultz menswear you actually declare yourself to be different and stand apart from the rest of the crowd due to uniqueness offered by the apparels from the brand. The clothes are sure to accentuate and portray your personalities that are as unique as the clothes themselves! The clothes can be used to reflect your moods as well as indicate your opinions.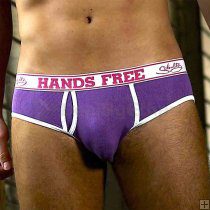 The articles of clothing manufactured and supplied by Schultz menswear include brief underwear, boxer brief underwear, trousers and jeans, short sleeved t shirts, etc. the men's underwear produced by the brand is great but what is unique is jeans. The jeans that the brand manufactures, comes with a strap that is interesting and unique looking all at the same time. The utility of the straps is that is eliminates the need and use for a belt.
Schultz menswear come in ranges called I want Out, Hands Free, Get A Grip, Heatseeker, Girls on Top, Coming Soon, etc. The underwear from each collection has the name of the collection written on the waistband. The brief and boxer brief underwear is made from 100% ribbed cotton which provides 100% comfort to the wearer. The general use of colours in the Schultz menswear collection revolve around yellow, black, white, pink, purple, blue, etc.
The short sleeved t shirts by the brand are also made of 100% cotton. Thus, they can be worn for long hours without getting any feelings of discomfort due to the superior air flow that is known as the trademark of the material. It is slim fitting and there are hand printed logos in bold on the shirts. They are available in a variety of colours to suit your mood. The attention to details will surely impress you. In fact, the t shirts are unisex and can be worn by both women and men.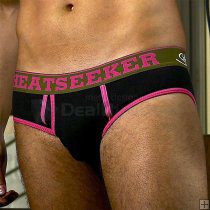 The jeans manufactured by the brand act as the high selling point of it! The innovation lies not only in the softness and smoothness of the texture but also in the fact that it has straps top hold it in place, without the need of belt. The fit of the jeans is excellent and the material super comfortable. The waist is not too low and is medium waisted. There are many shades of the denim to choose from.
So, choose Schultz menswear to become unique and amongst the in crowd. To take a look at the range of Schultz menswear visit Deal by Ethan today!