Boxer brief underwear became popular with men mainly because of its shape and design. This is preferred by men who love to maintain their well-toned physique or rather want to flaunt it. Unlike the old types of underwear that neither had shape or design, boxer briefs are finely cut giving you the perfect manly look. Big Roger, a brand from Vancouveur specializes in manufacturing different types of mens underwear. A vast array of products is available in a multitude of designs that makes Big Roger your ultimate choice!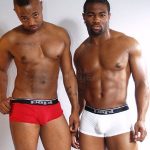 Big Roger believes in providing you total comfort and at the same time abides by latest trends. Its products are not only stylish but extremely durable. The underwear designed in a particular manner enable free movement of the legs and being made from superior fabric cling to the body thus making it completely desirable! Big Roger Trunk Boxer Brief underwear is one product that can make heads turn! This particular trunk boxer brief underwear has a low cut and thus loved by sportsmen. Moreover this trunk boxer brief underwear can elevate your class position and make you a "branded" person through its logo that appears on the waist strap. The graphic of the "Winged Heart" appears on the left side of the shorts making it uniquely stylish.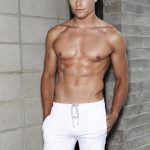 It is the broad waist strap and the chic logo that makes the underwear the most desirable product. It is not only worn under the pants but the waistband can be displayed from below the pants making you the sizzling, trendy youth. The graphic logo at the left side of the underwear crated the difference between you and the world around you. The trunk boxer brief underwear is made up of cotton (92%) and spandex (8%). Cotton adds comforts and makes the underwear most desirable under all weather conditions and spandex adds elasticity to it making it most durable, thus economical. The presence of correct amount of cotton and spandex makes the underwear ideal for different purposes. The underwear is ideal for machine wash.
The trunk boxer brief underwear has become the likeable item among men in the last few years. Big Roger Trunk Boxer Brief underwear is quite exclusive that helps to preserve your dashing image and at the same time provide you maximum comfort. The underwear properly fits to the body retaining your sculpted look and making you adorable in the eyes of the world. So just enhance your looks with Big Roger Trunk Boxer Brief underwear on!
You can find this product at our website DealByEthan that offers exclusive discounts on mens apparel!