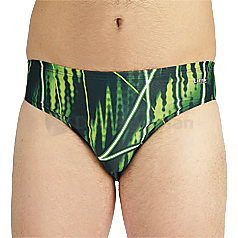 In recent times there have been quite a stir in the fashion industry, especially in the men's wear. Men's swimwear is becoming as trendy as the women. Different styles, variety and patterns are available in the men's swimwear. Men can choose from a variety of style, fabric, color and brands as many options are open for them. Designer swimwears are designed by designers and they come with different designs which allow men to choose their own choice of fabric as well as pattern. They can opt for style as well as comfort and look hot at the same time. Now if a man visits the pool or the beach, he will get as much attention as gained by any other female.
Different types of men's swimwear available for men are Speedo, bikini swimwear, boxer swimwear, board shorts, thongs, swim trunks, racing briefs etc. Swim trunks are one of the most popular swimwear and has been an essential part of men's wardrobe. The designs are simple; however, it is available in different prints, patterns and colors along with the option of elastic waistband or drawstrings.  It is available in solid colors, polka dots, stripes, plaids, animal prints etc. Speedo changed the fashion trend in swimwear. It brought in a trend of tight fitting swimwear for men as well as women. It was made of Lycra and was best for swimmers as it was comfortable as well as offered freedom to try different swimming strokes.
Racing briefs are mostly used by racers and divers as they offer durability and resistance from chlorine water. Board shorts are mostly used by men who participate in water sports as it offers maximum amount of coverage. It is made up of the fabric polyester and also cotton as it offers comfort in summer. It comes in different colors and patterns and the styles are very flattering and versatile. It is very popular among surfers. Bikini swimwears for men were very popular in the 60's through 80s. It was popular with men who had great physique and who wanted to flaunt their body.
One can buy all these designers swimwear for men from online stores which offer different brands and styles of men swimwear. Dealbyethan.com is a popular site offering range of designer men swimwear. Brands like They have great brands like FREE Twink Underwear, Dreamgirl's Dreamguy, Blue Line, Gregg Homme, , Aquaswiss, Starwear etc. Buying it online is easy and convenient and offer privacy. Now men can buy anything they would like to wear from online stores comfortably.