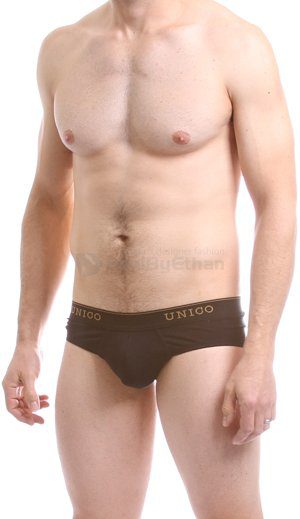 Men's underwear has been an essential part of their clothing since ages. Men's brief is a very common undergarment for men and is used by all the men. It is traditional undergarment and has a uniqueness of its own. It is very popular among men's underwear and is worn by 90% men in the world. Traditionally it was available only in the basic color and style but in recent times it has gained immense popularity and is available in different styles and colors. In contemporary times, with the change in the fashion industry, manufacturers and designers of undergarments are coming up with new styles and forms of undergarments on a regular basis.
Earlier men's brief were available in the cotton fabric and the color white but with change in fashion and preferences of men, it can be found in different colors and styles. Usually men prefer undergarment made of natural fabrics like cotton as they are comfortable. Nowadays fabrics like Lycra, silk, spandex, nylon, elastane are being used as it adds variety and style to the underwear. Men's brief are fitting and has good cut. It provides support as well as comfort to the men. Sportsmen and athletes prefer undergarments which are body hugging and men's brief fit the bill.
Men's brief is available as briefs and boxer briefs. Boxer briefs are briefs are longer till thigh length and are very comfortable. It is available in different colors and style and is apt for relaxed homely environments. One can even go out of the house for errands wearing a boxer brief as it covers appropriately. They are like boxer shorts in comparison but vary in length. Men's brief which are tight fitting have elastic waist band and are more like swimwear. They are usually available in Y shaped front style. They are best option for office goers and professionals who have to sit in an office environment all day long.
One can buy men's brief from online as well as offline stores. It is better to purchase it from online stores as all the brands are available under one store. One can even view the models wearing it online and select according to their choice. Sites like dealbyethan.com which sell such undergarments have brands like Arroyman, Candyman, Bone Wear, BumGear, Muscle, Modus Vivendi, Punto Blanco, Playboy, Pipe, Jocko, Gregg Homme etc and anyone can buy it from there. Men can order online and with complete privacy within their comfort zones.