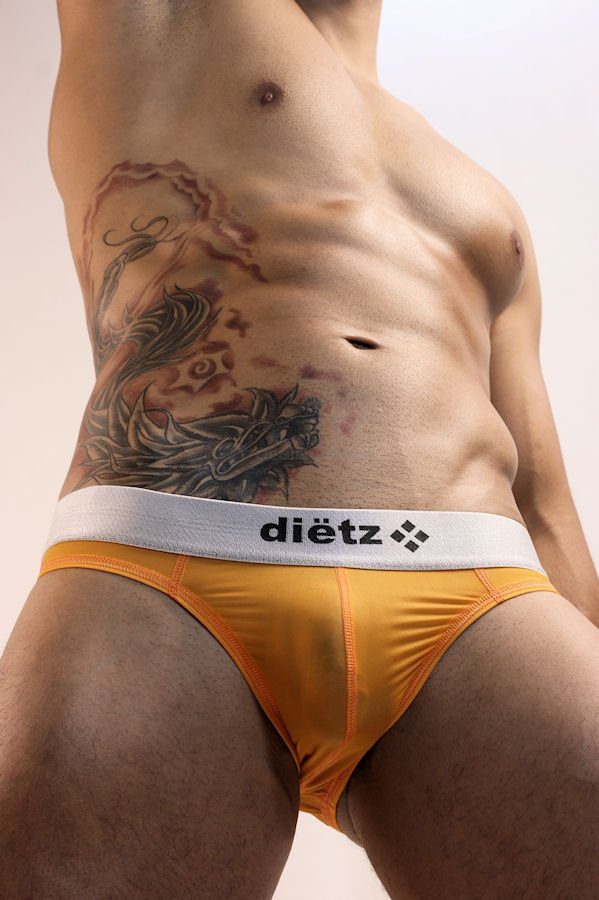 It is a known fact that men's underclothing has always been underestimated since its invisible. Undergarment is the important piece of clothing for people of all age groups and both genders. Men's underclothing is available in several designs, styles and fits. It is seen that various types of materials in underclothing range for men is available in the market.
One should select the material that perfectly suits ones body kind. There could be few who maybe allergic to cotton and there could be few who may face irritation with nylon. Such men should avoid wearing undergarments made of such materials. The most popular materials in underclothing for men are cotton, spandex, lycra, silk and nylon. Mostly all opt for cotton underwear in summers. In winters, one generally opts for lycra or woolen underwear. Men, who are not well built, generally choose soft nylon, flannel or silk boxers. It is very important to know that before purchasing the underwear, one should check that the underwear is close fitting. It should neither be too tight nor too loose. One should always purchase the underclothing which one can easily afford and should not get attracted by dirt cheap buys.
One should always give due importance to fit and comfort before choosing the right underwear. One should not fail to check the waistband. The customary size of men's underwear begins from small which falls between the range of 28 to 30 inches and has's' marked on it. The next size after small is the medium size which falls between the ranges of 32 to 34 inches. The large size falls between the ranges of 36 to 38 inches waistline. Generally it is seen that the size differs from brands to brands. It is important to buy the undergarment considering the waistline measurement and the L, M and S denominations.
In today's time men's underwear is easily available in various styles and patterns, something for each man. The conventional V – Style briefs can be with or without the pouch in front.  Boxers are another type of men's underwear which are basically longer from thighs and are form fitting types. Another type is for the sporty men which are the sports underwear, which particularly has a tight fitting and does not have any seams.
A wide variety of undergarments are available online. Dealbyethan.com is the ultimate one stop for all types of undergarments needs. Here one can pick between boxer briefs or regular boxers or briefs or bikinis. One can choose as per ones choice and even pick undergarments for ones beloved too.