Clever Moda underwear brand is a Colombian that has been creating sensations ever since its inception and is continuing to do the same. The uniqueness, and most importantly, the basic attraction of the styles of men's underwear manufactured by the brand lies in a multitude of features like the use of colours, silhouettes and prints. If you are the confident and bold type, then you will definitely fall in love with the various styles of underwear manufactured by Clever Moda. The brand of men's underwear will make sure that you stay in the centre of attention wherever you go.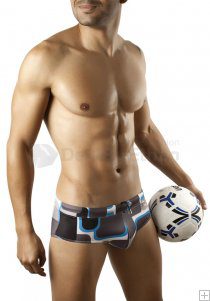 Clever Moda manufactures a variety of underwear for men, which includes various styles like bikini underwear and swimwear, brief underwear, boxer brief underwear, pants, long sleeved t shirts, square cut trunk swimwear, thong underwear, tank top t shirts, etc.
Every style of their men's underwear is unique and boasts of a variety of cuts that flatter. The best thing about the fit of Clever Moda underwear is that it accentuates the best features of the wearer so that you appear at your fittest best. The fine tailoring of the brand is noticeable not only for the men's underwear but for the trousers and pants as well. However, the fit is never too tight or too uncomfortable.
The prints and colours used are innovative and fun. The designs are truly unique and they reflect the fun and vibrant side of the wearer. They look drop dead gorgeous and totally bold. In fact, the Clever Madness orange boxer, which has wild hot prints, is absolutely out of this world! The waistband is in contrasting colour and has the logo of Clever Moda on it, adding to the element of colour. Once you will look at them and put them on, you will never be able to look at anything else, as other objects will simply appear boring and dull!
Another thing worth noting is the fact that materials used to craft the men's underwear are the best. No compromise has been made on the quality, and the brand Clever Moda is particularly famous for its stringent adherence to quality control. So you may be assured that only the finest Grade A fabrics are used to create each unique piece of apparel.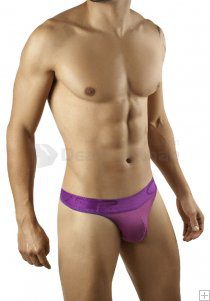 To take a look at the entire collection of Clever Moda underwear, visit us at Deal by Ethan today and get great discounts and offers! Hurry!!