2EROS swimwear brand has been designed in particular for the slick and sexy guys. The cuts and designs of their swimwear are truly unique so much so that you will feel like picking each and every pattern, the very moment you look at them. The 2Eros Swimwear online shop was incepted internationally in the month of June in 2008. The brand is very special and you will find them only with a few stockists across the globe.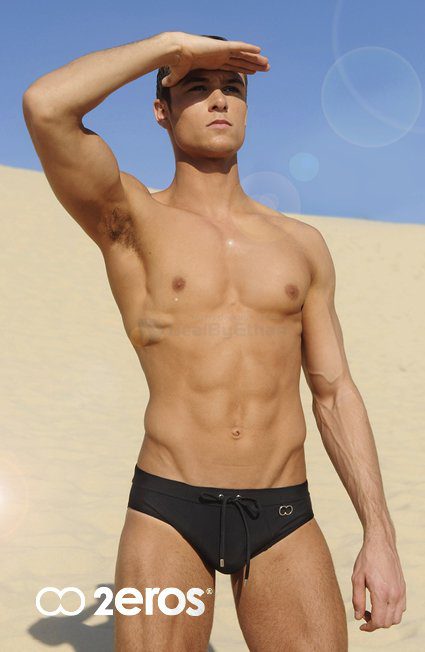 If you want your swimwear to be a perfect combination of both style and function, then look no further than the 2 Eros brand of Swimwear. The makers of the brand do not believe in offering mediocre products, and you won't repent your decision of opting for any of their designs.  What sets this brand, crafted by Australia based designer Jason Hoeung, apart is its quality, effectiveness, innovative designs and attractive designs. You are bound to attract onlookers in a 2Eros swimwear.
You can read the name of the brand in two different ways, either as 'Zeros' or 'To Eros'. While 'Zeros' signifies two circle within the 2EROS logo, that are nothing but visual representation of the male assets. On the other hand, Eros, which is the symbol of Greek god of love and lust, is a symbol of sex, passion and male virility. Therefore, this popular brand can also be referred to as, 'To Eros' which implies 'to the god of love'. This brand is meant for men who wish to don a different looking swimwear while on the beach or enjoying pool party at a resort.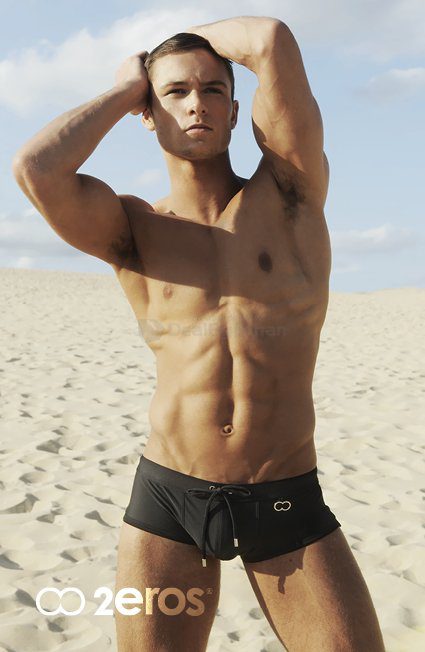 The product being discussed here is 2EROS Black Label Bikini Swimwear Red Earth. This is a truly exclusive piece of swimwear and has been designed for men who do not appreciate just anything in their life. Men who know what they really want will simply love this unique swimwear. This swimwear apparel features Metal toggles, Metal eyelets and Metal 2EROS logo. Crafted from a combination of fabric, which is 87% Nylon and 13% Elastane, this swimwear is exceptionally appealing. By introducing the black label range swimwear, 2Eros has clarified that it does not want men to compromise at all, when it comes to choosing their favorite swimwear.
The entire Black Label range is sleek, sophisticated and yet simple. The entire collection is available in two designs, trunks and briefs and two exotic colors including midnight and red earth. The entire swimwear collection lives up to what it the brand makers had promised while launching it.
Visit Deal by Ethan and order 2Eros underwear today!