The Players brand of underwear for men was incepted by R&B, Inc. The company wanted to provide men with something truly terrific and different. They first introduced the Men's Nylon based Tricot underwear in 1986 in Morrisville Vermont (Woodbridge), and today it is being offered in four different styles with as many as twelve different colours. Since then, the brand has focused only on offering high quality products, and it was in 1991 that the brand found yet another category of underwear worth exploring. This was the cotton underwear category and the designers at Players did all that they could to create magnificent, innovative and soothing combed cotton underwear for men.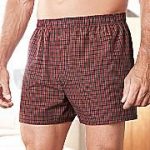 Today the brand offers a vast array of styles including men's brief underwear, Boxer Short, Color Brief underwear, Mid-Length Brief underwear, T-shirts, Athletic Shirts and V-Neck Shirts.
The boxer range offered by Players is ideal for those people who wish to shun aside the brief style of underwear and want to slip into comfortable and breathable underwear. The boxer range is really impressive and durable, and is better than some of the other brands that are currently available in the market. In fact, such is their style, method and overall design that once you have donned a pair of Players brand of underwear you would not feel like moving to any other brand. You will continue to stay loyal to Players brand for your entire life and will advise others to try it at least once.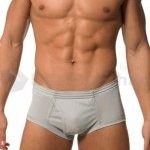 For those who are planning to give some other brand a try the Players Tricot Nylon Brief Underwear is an ideal option. It is made of soft and smooth Nylon that is never harsh on your skin and keeps your genitals well protected. It comes with an easily stretchable and wide elastic waistband. This underwear is meant for those men who like it more covered and enjoy excellent fit. The brief can safely be used in the form of daily wear.
You can find the Players Tricot Nylon Brief Underwear at our website DealByEthan! Visit the website and grab some interesting discounts and offers!