Papi brand of menswear is designed and manufactured in Miami and is popularly known as "America's Riviera". In order to wear Papi a man should be bold, sexy, sophisticated and have a strong fashion sense. Therefore, if you think you posses all those qualities you are all set to slip into Papi!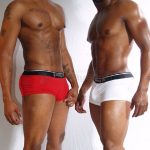 Papi chooses to dress men in fashionable, colourful and creative range of menswear. The creative team at Papi pays a lot of attention to the design, cut and pattern of all their products so that men get some of the most exotic underwear. Every now and then, it launches one or more collections with the highest quality fabrics keeping the specific requirements of men in mind. As a result, men get to wear some of the most unimaginable designs and cuts.
Men who believe in leading a luxurious lifestyle will fall in love with a pair of underwear designed by Papi. The Papi collection of menswear includes, Boxer Brief Underwear, Brief Underwear, Jock Strap Underwear, Muscle Top T Shirts, Shorts, Tank Top T Shirts and Thong Underwear. Papi's Euro Trunk collection of underwear is for men who enjoy the support the brief is capable of providing along with the comfort that one enjoy in a trunk. This collection comes with a leg-slit opening that allows men to reveal much of their skin. It features a contour pouch that offers a lot of support. Their hipster style of trunk comes with a waistband that is never visible above the wearer's waistline. This trunk is perfect for those who indulge in a lot of sports such as surfing and skating. The Brazilian Trunk designed by Papi is basically a short form of the classic trunk style designed by the brand. Papi's Low Rise Brief underwear is meant for men who wish to flaunt their abs and enjoy ultimate support for their package.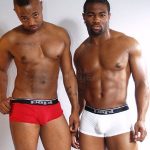 For those who have not tried Papi yet, the Papi Stud Boxer Brief is an ideal choice. It is extremely stylish and comes with Papi imprinted on its waistband. This particular boxer brief is made of 95% cotton and 5% spandex.
You can order Papi Stud Boxer Brief at our website DealByEthan that offers a wide range of underwear for men!