Do you want to slip into underwear available in exciting and unusual colours; in fact, such incredible colours that you may have not seen before? If yes, then the Quadrigae Zeus range of underwear for men is what you actually need to get for yourself. What makes this brand more unique is the fact that it uses high-quality Swarovski's silver crystals to design its underwear. So, if you are tired of the old, traditional and dull looking underwear and are desperately looking for a change, Quadrigae Zeus can address all your worries and help you wear exactly what you desire!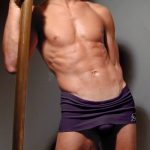 The Quadrigae Zeus collection of menswear consists of Couture, Classic, Fashion, Club, and Swimwear, which have all be crafted to provide men with a wide variety of choices. The fabric used for creating Quadrigae Zeus range of menswear is eco-friendly. Quadrigae Zeus brand of apparel is made from dyes that are bio-degradable and also impart it its softness.
The Quadrigae Zeus brand of underwear is truly remarkable, stylish, durable and comfortable. It is very easy for a wearer to differentiate Quadrigae Zeus range of menswear with from other brands for the graphics, logos, cuts and patterns used by Quadrigae Zeus are totally breathtaking and splendid. The Quadrigae Zeus collection of menswear include, brief underwear, boxer briefs, muscle-top T-shirts, pouch swimwear, short-sleeved T-shirts and jockstraps. So, if any wearer is consciously looking for a brand that offers a wide variety of styles and designs then Quadrigae Zeus is ideal for you.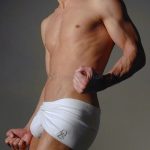 There is no doubt in the fact that Quadrigae Zeus is brand with difference. For instance, you can consider the QZ Bodywear Couture Wrap for yourself. It is extraordinary, playful and totally different. The Quadrigae Zeus Wrap underwear comes with a thong back inner and is very different from regular underwear patterns. It is made from fabric, which is a blend of 90% combed Cotton and 10% Lycra. This product is designed using eco-friendly enzyme treatment that allows the wearer to keep fluff at bay. It features a waistband that is knitted beautifully and features the brand's logo. Men who want to wear stylish, comfortable and fashionable underwear will certainly admire this particular product. So, what are you waiting for? Go right ahead and purchase the QZ Bodywear Couture Wrap for yourself today!
You can grab QZ Bodywear Couture Wrap and other brands of mens underwear and swimwear at our website DealByEthan that offers great discounts!