A lot of effort, knowledge, expertise, creativity and technology go into designing every single piece created by Nukleus and this is precisely why the brand has managed to win the hearts of men and women across different countries. What differentiates this brand from others is the fact that it is produced using some of the most environmentally friendly materials and is eco-friendly as well. The whole purpose of the brand is to offer a range of apparel for men that caters to their individual requirements and is not harmful for the environment. So, if you really feel that you need to contribute your bit to the environment, then go right ahead and grab Nukleus! The Nukleus range of menswear includes, Boxer Brief Underwear, Brief Underwear, Loose Boxer Shorts Underwear, Muscle Top T Shirts, Short Sleeved T Shirts and Tank Top T Shirts.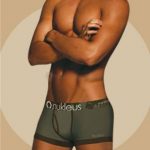 In addition to being responsible towards the environment, Nukleus also believes in providing men with stylish and good looking menswear. The good part about Nukleus brand of underwear and t-shirts is that it not only makes the wearer feel comfortable but also allows them to concentrate more on the activities that they wish to indulge in, without being bothered about rashes and irritation to his private parts.
The Nukleus Earth Borneo Contour Boxer Brief Underwear is one of their finest creations. It is fashionable and stylish brief that offers immense amount of comfort and is totally meant for men who love to freak out and indulge in all sorts of adventure and sports. Made from 95% Bamboo and 5% Spandex, this particular brief is soft and smooth. Thanks to bamboo silk that imparts the soothing and cool effect, this brief is extremely stylish.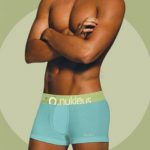 This particular product is created from Bamboo Silk that is cultivated using natural products instead of other fabrics that are grown using pesticides and chemicals. Men who wish to keep rashes, allergies and other kinds of skin problems at bay should definitely consider getting Nukleus for themselves. The good part about this underwear is that during summers it is capable of reducing heat by as much as 2 degree centigrade, thereby safeguarding your skin naturally. The fabric used for designing Nukleus is completely safe, capable of absorbing moisture, dissipates heat and is very durable. An interesting piece of information for those who are keen to dig more into the details of the fabric used for designing Nukleus menswear is that it is Oeko-Tex Standard 100 certified, which means that the fabric is very skin-friendly.
You can order  Nukleus range of menswear at our website DealByEthan and grab some exciting discounts and offers on many brands!