Bulgaria based Geronimo brand of mens swimwear and underwear is nothing short of style and comfort. The brand has been admired by men who are fond of luxurious, bold and sexy menswear. What differentiates Geronimo from other brands is the fact that they combine some of the modern designs and superior quality fabrics to create unique and comfortable underwear and swimwear for men. It has now been more than fifteen years now that Geronimo has been catering to European as well as the Bulgarian market, and almost every year, the brand launches one or the other exciting collection so that men get to don a different patterns and cuts of underwear and swimwear.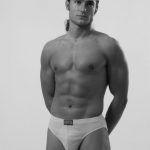 In the year 2009, Geronimo launched their special collection of menswear for men who believed in creating their own fashion statement. Following the launch of the new collection, Geronimo received encouraging responses from ace fashion designers and the entire menswear industry. The collection comprised modern prints that allowed men to slip into sexy, hot and fashionable swimwear and underwear.
Geronimo garnered more admiration when they introduced their underwear collection made of Bamboo. Given the fact that the underwear was created using eco-friendly fabric and high-technology, it was widely appreciated by men for its quality, make and style.
So, whether you want to attend a party at the beach or planning to relax at home or even if you want to enjoy swimming at the pool, Geronimo can provide you with apparel for every occasion. Geronimo underwear and swimwear is intimate, modern and stylish. The Geronimo collection includes, Belts & Buckles, Bikini Swimwear, Bikini Underwear, Board shorts Beachwear, Boxer Brief Underwear, Brief Underwear, G String Underwear, Jammer Swimwear, Jock Strap Underwear, Long Sleeved T Shirts, Loose Boxer Shorts Underwear, Loungewear, Muscle Top T Shirts, Short Sleeved Shirts, Short Sleeved T Shirts, Shorts Swimwear, Square Cut Trunk Swimwear and Tank Top T Shirts.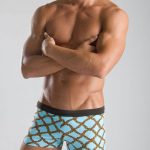 Men who love to flaunt their body, muscles and assets can consider getting the Geronimo Slip Bikini underwear for themselves. Made from 95% Viscose and 5% Elastane, this bikini underwear is extremely soft and smooth. The fabric used for designing this particular underwear stretches easily and offers a lot of comfort to the wearer. The wearer will experience complete freedom of movement when he chooses to wear the Geronimo Slip Bikini underwear.
You can order for Geronimo Slip Bikini underwear and a range of other menswear at our website DealByEthan which provides great offers and discounts!