If you were of the impression that swimwear is just another piece of cloth and it does not matter much whether you are wearing unique looking swimwear or not, then you might have to revisit your decision once you have taken a closer look at Jellyfish range of swimwear. The Jellyfish collection will tempt you and you are bound to purchase at least one or more design the very moment you have taken a closer look at every design offered by the brand.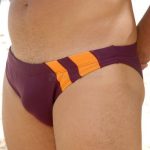 Headquartered in Australia, Jellyfish designs both European and Brazilian style swimwear and manufactures them in Brazil itself. It is in Brazil that the company gets all the inspiration to manufacture its high quality textiles and accessories and Jellyfish uses this opportunity perfectly well to create designs that are hot, sexy, appealing and inspiring. The brand creates international swimwear and beachwear for men and women across the globe. So, if all this while you were donning just about any brand of swimwear, it's about time you took the right decision and switched to Jellyfish for the brand takes your body shape and muscles into account in order to carve great and exotic looking swimwear.
Jellyfish is not just any ordinary swimwear brand. It mixes unique cuts and patterns and bold and sexy colours to create extra ordinary swimwear that is soft, cool and comfortable. The wearer would feel completely at ease in a Jellyfish swimwear that come in variety of styles including one piece, monokini, two piece, g string, bikini, short, tankini and tanga.
The wearer is bound to get all the attention in Jellyfish swimwear. So whether you choose to indulge in beach activities or simply relax by the pool side, you can safely bank on Jellyfish. The brand mainly designs two different styles that include Bikini Swimwear and Square Cut Trunk Swimwear.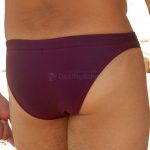 The Jellyfish Custom Swimwear Bikini Diagonal Insert is one of the hottest products being offered by the brand. It is sexy, seductive and has all the attributes in it that can make the wearer the centre of attraction. It features Lycra diagonal insert panels and trim that is shines and enhances the overall look of the swimwear. It is fully lined, soft, smooth and flexible. Made from 83% Polyamide and 17% Elastane, it is available in variety of colours including, Baby Rose, Blue Night, Embossed Black, Pink among others.
Go right ahead and grab Jellyfish brand of swimwear and other brands of menswear at our website DealByEthan that offers attractive discounts on many underwear brands!