Pistol Pete brand of menswear is the creation of ace designer Pedro Diaz, who has always been inspired by European sense of fashion and style. He is extremely fond of European designs and has created a wide range of underwear and apparel for men who have a penchant for lavish outfits and innerwear.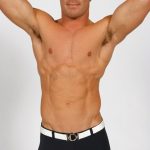 It was only when Pedro discovered that he is creative and extremely fond of designing fashionable clothes that he resolved to design unique looking menswear. It was in 1997 that he inaugurated the Pistol Pete collection of menswear. Today, the brand offers Pants, T Shirts, Shorts, Bikini Swimwear, Bikini Underwear, Boxer Brief Underwear, Brief Underwear, Jammer Swimwear, Jock Strap Underwear, Long Sleeved Shirts, Long Sleeved T Shirts, Muscle Top T Shirts, Short Sleeved Shirts, Square Cut Trunk Swimwear and Pistol Pete Sweaters& Cardigans that are all inspired by the European fashion.
Men who wish to be the centre of attraction and want to get noticed can always consider wearing Pistol Pete brand of menswear for it is distinct, classy and truly magnificent. Pistol Pete has always believed in offering sportswear, swimwear and loungewear that offers extreme comfort and class. Men from different parts of the world swear by Pistol brand of menswear. Right from the quality of the fabric to the design of the underwear, Pistol Pete is truly unique. Men who have worn Pistol t-shirts have always admired the apparel for it allows them to flaunt their masculine features and looks in exactly the manner that they desire.
If you are planning to purchase modern, stylish and great looking pants, then Pistol Pete pants are certainly a great choice. You can club them with a classy and comfortable shirt and move around with complete freedom. Men who love to don unique looking apparel will definitely appreciate the entire Pistol Pete collection as it is both futuristic and fashionable. Those who are tiered of dull and boring prints and patterns and are craving to slip into something that is visually appealing and comfortable must take a look at the Pistol Pete collection once. They will undoubtedly feel like grabbing all of them!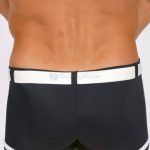 The product discussed here is Pistol Pete Nouveau Midcut Belted Swimwear. This particular swimwear is for men who wish to flaunt their bodies while at the pool or beach. What sets this design apart from other brands is the fact that it comes with a belt.
You can place order for Pistol Pete collection of menswear and other brands at our website DealByEthan which offers exciting discounts!