It is a known fact that the Canadian brand Gregg Homme is synonymous with sexy men's underwear, and to many of us the brand name comes to mind first when we talk about underwear for men that is sexy and makes the wearer feel attractive and special. So buy a pair of Gregg Homme underwear and feel ready to indulge in some wicked fantasies!
Their range of men's underwear is sexy and unique and they have raised the benchmark for excellence with their latest offering! Their latest line of underwear for men is called 'Torrid' and is aptly named so! The underwear is torrid as hell and will scorch you with desire!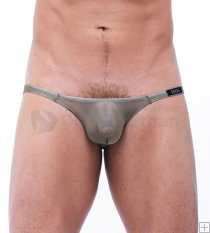 The main feature of the line is skin baring and provocative cuts and designs that leave little to the imagination! The main materials used are either mesh or fabrics that are near-mesh. The cuts are minimal and material used stretchy. The Torrid range has three main styles of men's underwear- thongs, bikini briefs and briefs in colours that are fun, bright and vibrant, including turquoise, olive and red along with the usual conventional colours like white and black. The cuts have low rise as their primary feature and the back and front are barely covered. All the styles of underwear have a logo patch of Gregg Homme which is a good touch in adding some visual contrast.
The material used for the range is soft and silky to touch as well as feel. The fabric is highly stretchable and smooth. At the same time, the material is very thin and with that the single layer of the underwear makes it an extremely sexy item of clothing that is bound to leave people spellbound! However, what is another very important feature is the fact that is quite durable so you do not need to be concerned about functionality.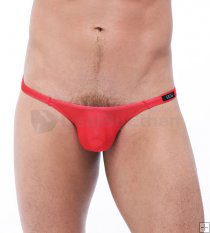 The nice shape of the pouch makes for adequate room, even if you need some extra space. The clean seams, great stretching and straight cuts mark the high quality and craftsmanship that are the key features of the brand. Overall, when you wear them you will actually get the feeling that you are wearing almost nothing due to their nice construction and smoothness of the material, which adds to the fun factor.
If you do not have one of these as yet, go and grab one from our online underwear shop today!