Though a vast array of underwear brands dominate the market, the name of Haster is widely known. Haster is a Polish brand, which was started in 2009. Within a few years, it became one of the foremost brands manufacturing mens underwear. One can easily find the main reason behind the popularity of this brand. The ace designers at Haster believe in using premium and eco-friendly materials for creating their outfits. Moreover, these fashion designers put in a lot of effort to bring out some latest and innovative designs that elevates your manly image. Any apparel that offers both style and comfort is bound to become popular among men. Thus, Haster hurriedly became a favourite of metro sexual men.
This brand designs different fashionable and sexy menswear like boxer brief underwear, long underwear, long underwear pants, brief underwear, G string underwear, square cut trunk swimwear, short sleeved T shirts, tank top T shirts, long sleeved T shirts, and muscle top T shirts etc. Among its collection of menswear, Haster underwear has become popular with men because of the designs and the wonderful fabrics that are used for crafting their underwear.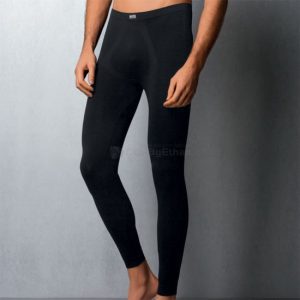 Haster underwear never compromises with your comfort and the design enables free movement of the legs. Sometimes, the fabric that is used (microfiber of Haster seamless underwear that undergoes Sanitized antimicrobial treatment) protects the skin from severe skin infections. Since high-quality fabric is used, Haster underwear never loses its shape and stretchability even after repeated use.
Just set your eyes on the stylish Haster Long Underwear Pants! It will not be wrong to call it an ideal inner outfit for the chilly winter months. It is made from microfiber and keeps your body warm even in freezing temperature. Wear it under any outfit and save your skin from the icy winter! These underwear pants are quite soft and provide utmost comfort due to the presence of fine quality microfiber. Haster Long Underwear Pants will become your inseparable apparel companion during the freezing winter months.
Are you eager to purchase these long underwear pants? Well, drop by our website DealByEthan. Our website offers nice discounts on various other menswear as well.