Earlier, fashion designers hardly paid any attention to the designs of mens underwear. Thus, we always found that typical briefs, boxers and boxer briefs lined the shops. However, with the passage of time, lots of experiments have been made with designs of mens underwear. Designers have come up with various innovative designs and fashion-conscious men quickly grabbed them. Among the different inner apparel, bikini underwear soon found its place in mens wardrobes. The skimpy cut and the perfect fit of this underwear attracted the attention of men quickly, making it a worldwide phenomenon.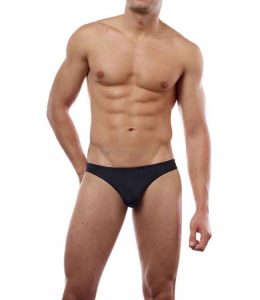 Although a number of brands have been designing and producing bikini underwear for a long time, the brand Cover Male deserves special mention. Interestingly, Cover Male was started in 2011 and has gained immense popularity just within a year. The brand's ace designers are well aware of the demands of men today. The underwear brought forward by Cover Male are not only stylish but help in enhancing your ravishing looks. Besides bikini underwear, this line of menswear also produces boxer brief underwear, jock strap underwear, thong underwear, G string underwear, shorts etc. Each apparel is designed keeping in mind the body as well as the comfort of an individual.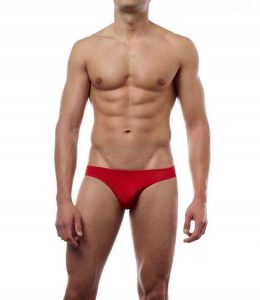 Provided with a roomy pouch, the Cover Male Bikini Underwear is what you look for your daily use. The design simply makes you look sizzling! The fabric that is used for creating this bikini underwear consists of polyester (83%) and spandex (17%).  It is because of the presence of these materials that the underwear retains its elasticity and stretchability. Apart from red, you can procure this bikini underwear in various other vibrant shades like white, sheer white, black, sheer black, royal blue, turquoise, orange, yellow, pink and lime. So, instead of procuring ordinary underwear with the same shades and typical cut, just think a little differently and try this bikini underwear, which is available in a wide variety of shades.
You can find Cover Male Bikini Underwear at our website DealByEthan, which offers great discounts on various menswear.