Those who love swimming and enjoy being on the beach understand the need for proper swimwear. If the swimwear turns out to be quite tight or loose, it might cause difficulties while swimming or indulging in other water sports or beach games. Although there is a wide variety of swimwear like bikini swimwear, square cut swimwear, jammer swimwear etc. available to you shorts swimwear is always preferred because of the design, which keeps your comfortable all the time. Looking at the demands of shorts swimwear presently, many brands are manufacturing this costume. However, the brand that has gained immense popularity recently is none other than Geronimo.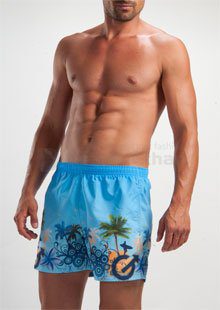 Geronimo, a well-known brand from Bulgaria has been designing various sexy and stylish menswear for a long time. By the usage of high-quality fabric and bringing forward innovative designs, the brand's ace designers have made this brand quite popular among metro sexual men. It specializes in a variety of men's outfits like boardshorts beachwear, bikini swimwear, jammer swimwear, loungewear, shorts swimwear, square cut trunk swimwear, bikini underwear, boxer brief underwear, G string underwear, jock strap underwear, brief underwear, loose boxer shorts underwear, long sleeved T shirts, short sleeved T shirts, muscle top T shirts, short sleeved shirts, tank top T shirts etc.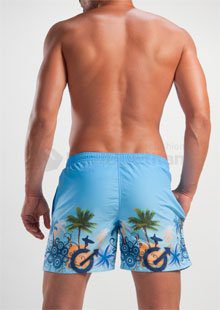 With its unique prints and shade, the Geronimo Shorts Swimwear can simply alter your looks. It can make you feel different from the entire crowd. After wearing Geronimo Shorts Swimwear, you may find people staring at your with admiring looks. The shade and the pattern are indeed unique. However, the most essential feature of this swimwear is its fabric. The fabric that is used for creating this swimwear is made from pure polyester, so you can be assured of its stretchability. This swimmer shorts perfectly adheres to the body even after you indulge in some rough water sport or beach games.
You can find this chic Geronimo Shorts Swimwear at our website DealByEthan. Our website offers nice discounts on a wide variety of fashionable menswear.