Men want both comfort and fashion while choosing their underwear. It will not be wrong to say that brief underwear meets their demands both ways. The edgy cut of this type of underwear elevates the wearer's comfort level and the perfect fit simply makes them stylish. Since the design of brief underwear became popular, quite a number of brands have been manufacturing this underwear. However, one brand that has made its name popular because of its exceptionally innovative designs is Go Softwear.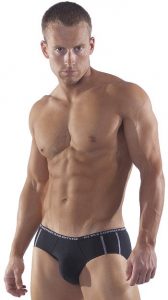 Look at the stylish Go Softwear Adonis Brief Underwear and the above point is proven. It is designed in a way that it can alter your looks in seconds. Just slip in to this underwear and feel the difference. High quality Italian fabric that consists of nylon (80%) and Lycra (20%) is used for creating this superbly modish brief underwear. It is because of this fabric that the wearer is comfortable throughout the day. Moreover, the two materials – nylon and lycra ensure stretchability. This brief underwear is equipped with a ½-inch broad waist strap with the Go Softwear phrase, "Put Your Hardware in our Softwear" labelled on it, elevating your image.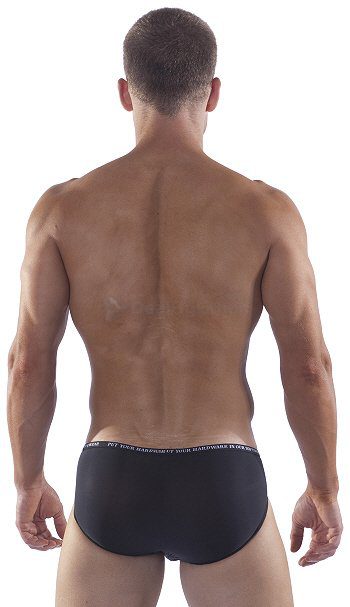 Whether any underwear is liked by men or rejected at once depends on its pouch style. Go Softwear Adonis Brief Underwear meets this expectation well. It has a spacious pouch that provides adequate support to your package, retaining your shape. The design has a full- cut back and has 2 inches side seam. Go Softwear is a popular brand from the U.S.A. Since its inception in 1996, this brand has been catering to the needs and demands of all fashion-conscious and physique conscious men. Besides brief underwear, this brand also produces boxer brief underwear, G string underwear, jock strap underwear, thong underwear, bikini underwear, loose boxer shorts underwear, bikini swimwear, shorts swimwear, square cut trunk swimwear; board shorts beachwear, bodysuits, shorts, pants, muscle top T shirts, tank top T shirts, long sleeved T shirts and other menswear.
Do you want to procure this brief underwear? Visit our website DealByEthan, which offers amazing discounts on various other trendy mens apparel.