IQONIQ Underwear is a brand that is a new entrant in the market of men's underwear, and with its entry, it has managed to create quite a stir and people have been forced to sit up and take notice! The men's underwear line is Netherlands based. Their designs are ultra comfortable, modern, and yet at the same time, timeless!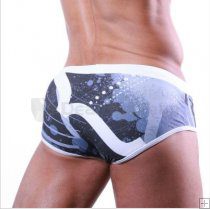 The attitude towards the underwear design is manly along with a hint of naughtiness. Their focus is to provide for the modern man. The features that characterise the brand are individuality, realness, free spiritedness, focus on male sensuality, and integrity. Their main focus is on manufacturing swimwear, and in fact, their swimwear collection is one of a kind. The styles that the brand currently manufactures are bikini swimwear and square cut trunk underwear. Their swimwear styles are all a riot of colours available in a number of bright and bold shades.
The bikini swimwear of IQONIQ Underwear is sexy, stylish, comfortable and low rise. The dare of the swimsuit lies in the fact that each bit is actually different and stands apart from the rest of the crowd! The design and shape is great with interesting colour options. The swimwear helps you be actually unique and gather a lot of attention!
The bikini swimwear has been crafted from body conscious materials which are of high quality and gives a comfortable and low cut fit. The fabric used is a mix of 18% lycra and 82% nylon. Wearing these is bound to give you an athletic appearance.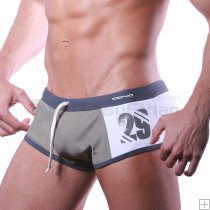 The square cut trunk swimwear manufactured by IQONIQ Underwear is a sort of swim shirt but very athletic and stylish at that! The design is such that it will make you appear your best when you flaunt it at the beach! The design and material of the swimwear hugs and shapes the male body at all the right areas like the frontal area and butt. The blend of 18% lycra and 82% nylon makes the material stretchy and soft. Not only does it give the wearer a great fit but is very comfortable and dries quickly as well, making it perfect to wear at the beach or the pool!
The materials used are high quality and the swimwear should be cold rinsed and hand washed. There is no need for dry cleaning, bleaching or ironing.
Browse through the collection at Deal by Ethan and avail of the great discounts and offers! Rush now!!