Intymen underwear is the creative manifestation of combining traditional features with some unconventional aspects! The men's underwear that the brand manufactures is not only sexy but comfortable and utilitarian as well! There are a number of unique features like pouch enhancement hammocks, hidden c rings, etc which help spice up the experience of the underwear!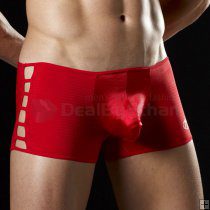 There are several styles of underwear and swimwear that the brand manufactures and produces. Amongst them, their bikini style of swimwear can be said to be a conglomeration of colours! It's as if all the colours of the rainbow have been infused into one artistic piece of creation. The material used is a mix of 28% spandex and 72% nylon which is quick dry and perfect for a day out at the beach!
There are many variations of their boxer brief underwear for men like the fill in range, sports boxer brief, swing enhance boxer brief, embossment boxer brief, metallic boxer brief, slots boxer brief, etc. The choices galore will leave you spoilt regarding not only the range and style, but also the prints and colours!
The same variety in ranges, colours and prints are also available for Intymen brief underwear! The material used for them is a blend of 6% spandex and 94% polyester.
There are a variety of innovative prints and designs available for their g string range as well! The blend of 6% spandex and 94% polyester used to craft them makes them quick drying and great to be worn at pools or beaches. The best thing about this underwear is the fact that despite the name G string, it does not reveal too much! It reveals just enough to titillate the senses and thus it can be worn by guys who like to stick to conventions as well!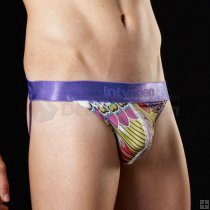 The jock strap variety is true to its name and it protects and cushions your delicate parts against injuries and shocks well. But whoever said that a thing of utility has to look boring and dull? Not Intymen! There are choices regarding prints, patterns, colours and cuts.
The utility of the Intymen pouch underwear is that enhances the package and lifts the hips to give it a fuller look.
There are varieties of thong underwear and square cut trunk swimwear as well!!
So, get spoilt for choice! Browse through the entire collection of Intymen underwear today at Deal by Ethan and get great discounts!!