The multiplicity and collection of Men's underwear has definitely evolved with time and you can pick out your one right from the comfort of your home. With the stepping in of internet, the podium has enlarged and people can more contentedly select from the wide range of underwear's displayed before them. DealByEthan.com is right there before you and makes the online shopping experience worth it.
Today men no longer stick to the conventional regular white boxers or briefs. In fact there are more stylish options present before them from color to designs, fabric to comfort factor you do not have to worry about anything. The latest in style is the silk underwear which has gained huge popularity and the fabric too has been an instant hit in the market.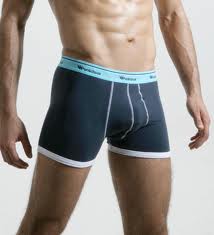 DealByEthan.com is the most suitable online store for men and even the price is not at all high. They offer before their online guests, thongs, boxers, briefs, workout shorts, sexy body suits, and so much more at an amazing price tag. This online store has more than 360 brands and 25,000 products for straight, metro sexual and gay men's fashion underwear. They also offer great brands like FREE Twink Underwear, Blue Line, Gregg Homme, Dreamgirl's Dreamguy, etc, to name a few. Simply browse through the website and check out the latest and the coolest men's under wears that's lined up before you.
Irrespective of age, men can now choose the style they are comfortable in. Be it the most casual boxers or the latest swimsuit, the coolest jock straps or the sexy mesh thongs, try out the latest picks and flaunt your personality on that special occasion.
Now days, even men are getting very particular about the way they look. Be it underwear, men are getting fashion conscious as they know every small bit of dressing reflects the person's persona and style statement.
The materials especially for gay men underwear again come in great varieties and shades. You can go for the silky, classy ones or for a change opt for the avant garde or risqué styles which come under the gay men under wear section.
At DealByEthan.com you can easily select the design and kind of underwear you are in need of. Be it a casual date, or a special night out with your loved one, try out the new designs and explore the maleness that's inside you. You can try out silks, everyday wear, spandex, lycra, polyester, and also leather to experiment and strive out new escapades with your special someone.