Men who are just not satisfied with conventional designs of underwear need to look at the stylish and chic Obviously Retro Low Rise Boxer Brief Underwear. Although it is true that boxer briefs came into fashion a long time back, but in the hands of eminent designers, the typical design of the boxer brief has evolved a lot and became trendier, perfect for a chiselled body. Any man who sets his eyes on this low-rise boxer brief underwear will try to get it at any cost.  This underwear is made from a soft and breathable blended fabric of modal/lycra. The presence of these materials ensures the softness as well as stretchability of the underwear. It is provided with a roomy pouch that gives adequate support, enhancement and protection to your package. A broad elastic waist strap of this underwear provides added support and tightness.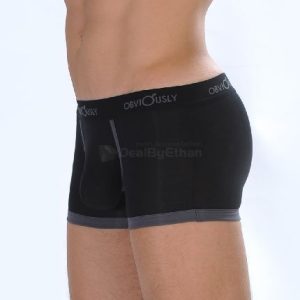 One of the main attractions of this underwear is the brand name that is labelled on the waist strap. This also gives you the opportunity to reveal the strap from under your jeans or pants and let others know about your favourite brand. The presence of piping as well as edging makes this underwear even more popular among men. This underwear is neither too long nor too short, but just what you always crave for. The low-rise design is meant to enhance your sculpted manly physique.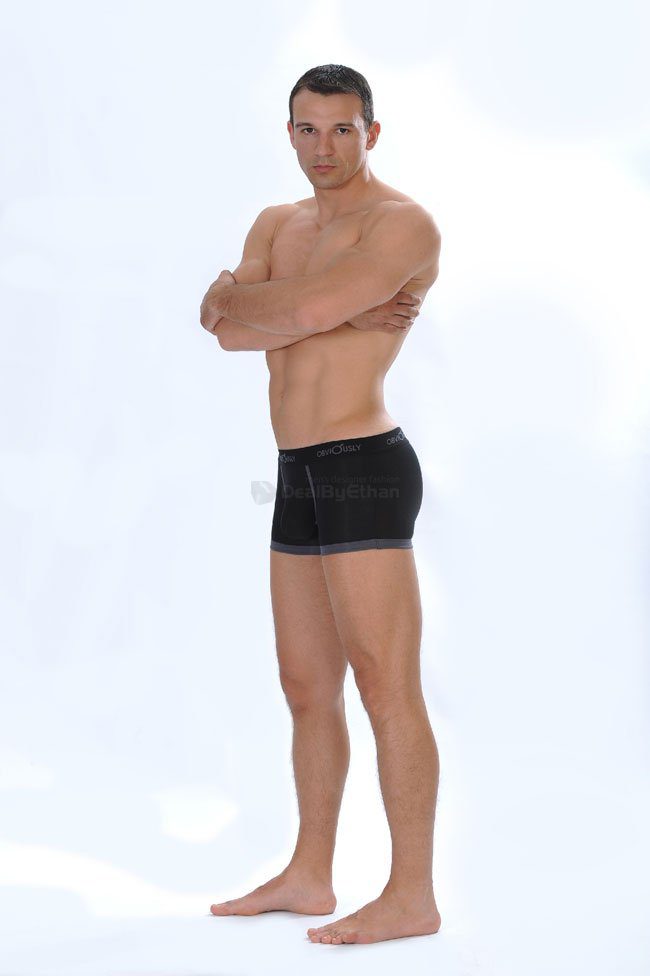 Obviously For Men is a leading brand designing menswear since 2007. Designers Robert and Daniel Miljkovic decided to put in their effort to create some exclusive underwear that will be liked by all men. This brand designs underwear that is not only stylish and obtainable in a variety of shades but also ensures maximum comfort to the wearer. Made with the finest fabrics, Obviously creates men's outfits that ensure a perfect fit and boost your manly image. Besides boxer brief underwear, this brand also creates bikini underwear, brief underwear, jock strap underwear, thong underwear, etc.
You can get Obviously Retro Low Rise Boxer Brief Underwear at our website DealByEthan, which offers amazing discounts on different men's underwear, men's loungewear, swimwear and other mens apparel.