Until a few years back, men's underwear was the most neglected segment of fashion as designers hardly paid any attention to it. All their efforts were diverted in creating other outfits. Later on, they realized that men were just not satisfied with typical, plain-looking briefs, boxer briefs and boxers. They yearned for stylish and trendy underwear that had the perfect cut and proper fit. As soon designers realized this problem, they started creating fashionable men's underwear. Their efforts bore fruit as different brands came up with novel designs of men's underwear that became popular among men right away.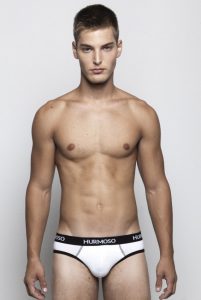 The typical brief underwear has evolved a lot and now became even more chic. Hurmoso is one such brand that has consistently created some immensely fashionable brief underwear. Hurmoso is a popular brand from the United States that designs excessively stylish men's underwear. This brand became quite popular among men because it actually understood the needs and demands of fashionable men and designed their underwear accordingly. To ensure complete comfort, their underwear is equipped with a spacious pouch that gives adequate support to your package. Moreover, this brand also uses high-quality fabric to make comfortable, durable and long-lasting underwear. Apart from brief underwear, Hurmoso also creates boxer brief underwear.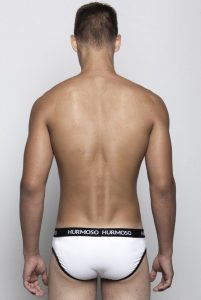 Hurmoso Low Cut Hip Brief Underwear is designed to suit your manly body! The tight fit along with the spacious pouch is liked by men a lot. Moreover, the brand name is labelled on the waist strap, which gives you that added style quotient when the strap shows from under your jeans or pants. To create any underwear, it is essential to use fine fabric so that the wearer remains comfortable all the time. The fabric that is used for this brief underwear consists of cotton (95%) and elastane (5%). Being soft and breathable, cotton provides utmost comfort and protects the skin from rashes and other skin infections while elastane ensures stretchability and tightness of the underwear. The black and white combination of this underwear is indeed exclusive.
You can find Hurmoso Low Cut Hip Brief Underwear at our website DealByEthan, which offers amazing discounts on different men's underwear, men's loungewear, swimwear and other menswear.