Although in recent times there are a variety of men's underwear available in the market, boxer brief underwear has still not gone out of fashion. On the contrary, it has evolved a lot and has become more stylish and trendier with ace designers experimenting with the design. Nowadays, unlike the typical boxers or boxer briefs, you may find sexier and modish boxer brief underwear that simply enhances your hunky dory looks. Whether it is the design or the fabric –everything is meant to suit your body. Coming across a multitude of brands, it is indeed difficult to choose one that can fulfil your requirements. However, one you set your eyes on any product made by Cocksox, you know it is meant for you.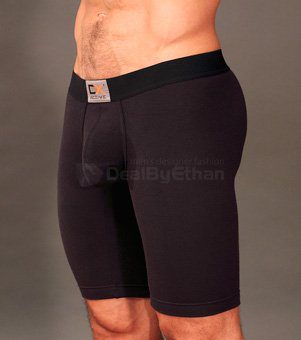 Cocksox is a popular line manufacturing stylish menswear. It is based in Australia. The most significant feature of this brand is it understands the needs of men and designs each outfit accordingly. Thus, you cannot complain of any drab or loosely fit Cocksox apparel because each is crafted to enhance your well toned body. Apart from style, this brand also takes care of your comfort level. Therefore, only the finest, soft and breathable fabrics are used for creating their outfits. Cocksox manufactures a wide range of menswear like boxer brief underwear, brief underwear, jock strap underwear, G string underwear, thong underwear, long underwear pants, bikini swimwear, square cut trunk swimwear, thong swimwear, tank top T shirts and other outfits.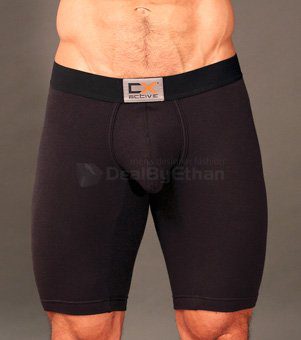 Just consider the Cocksox Active Natural Pouch Long Boxer Brief Underwear! If you love indulging in different sports, then this underwear is what you should choose. It is provided with a roomy pouch that gives adequate support and protection to your package, keeping you comfortable all the time. It is knee length but the fabric that is used for creating it does not compromise with your comfort level. The fabric consists of ribbed cotton (95%) and Lycra (5%). Cotton, is skin-friendly, and protects the skin from rashes and other skin infections; lycra ensures stretchability and elasticity of the underwear. The presence of a considerably broad and soft waist strap provides added support.
You can get Cocksox Active Natural Pouch Long Boxer Brief Underwear at our website DealByEthan, which offers nice discounts on fashionable mens apparel.