Men who love swimming in the rippling waters always look around for the most suitable swimwear that make swimming more enjoyable. It is true that picking suitable swimwear from the wide range that is available in the market is indeed a difficult task. You may get a trendy swimsuit, but it might not be comfortable for swimming. On the other hand, a swimsuit that provides maximum comfort might not be stylish enough to make your look attractive on the beach. For a fashion-conscious man, the brand name and image is most significant. Not just any brand, but a line of menswear that actually caters to your needs should be chosen. It will not be wrong to say that among the various brands, Marcuse lives up to all these expectations – and more!
Marcuse is a well-known brand from Australia. While designing different men's swimwear, this brand actually understands the requirements of a man. They understand that you want some swimwear that will enhance your sex appeal as well as look after your comfort. Using vibrant colors and high-quality fabrics, this brand designs some very sexy and chic swimwear that are desired by all men.  You can find square cut trunk swimwear and bikini swimwear under this line. This brand also creates men's underwear like boxer brief underwear and brief underwear.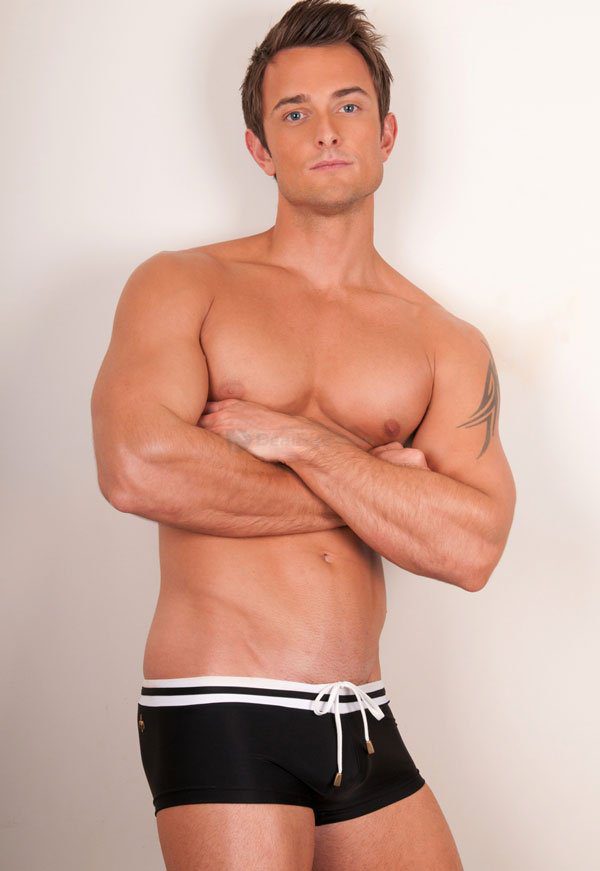 A regular swimmer will settle for nothing but trendy Marcuse Nation Square Cut Trunk Swimwear.  Unlike old swimmer trunks, it is quite modish. It is low rise which enhances your sex appeal.  The seam in the front of the spacious pouch gives adequate support to your package. It is provided with a waist strap of contrasting colour that gives added support. The fabric that is required for creating this swimwear consists of nylon (80%) and elastane (20%). These materials ensure that the swimwear tightly adheres to the body even when you indulge in rough water sports. The brand signature is embroidered in the front and the embroidered gold logo appears at the back of the swimwear- both make the swimwear eye-catching and appealing.
You can get the Marcuse Nation Square Cut Trunk Swimwear at our website DealByEthan. Our site offers great discounts on stylish and sexy men's underwear, men's loungewear and other mens apparel.