The fashion brand for men Aware Soho was established in the year 2001, and since then, the association of the brand with the people has remained phenomenal! Their bold inventions of various styles of men's underwear are unparalleled. Born in London Soho's Old Compton Street, the heritage and importance of the brand lies in the fact that it was the first underwear store for men to be launched in the UK. Soon afterwards, international recognition followed with famous fashion designers and celebrities like Stephano Gabbana, Domenico Dolce, and Alexander McQueen visiting the store to pick up the brand's underwear.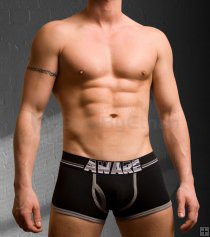 The owner of Aware Soho is a barrister and former diplomat, and the brand manufactures a wide variety of men's underwear and menswear like brief underwear, boxer brief underwear, long sleeved t shirts, jock strap underwear, short sleeved t shirts, sweaters and outerwear, shorts, trousers and jeans, tank top t shirts, etc.
Boxer brief underwear by Aware Soho is available in a variety of 50 different designs and colours! The names of their ranges include Silver Soho, Sliver Soho Shorty, Marine Ship Trunk, Superhero Hip Trunk, Rocky Hip Trunk, Stardom Hip Trunk, Skywalker Hip Trunk, Tyson Hip Trunk, etc. Their styles of underwear for men are generally crafted from a mix of 7% elastane and 93% cotton, and in some cases 5% elastane and 95% cotton. The results are super smooth, soft and comfortable.
Brief underwear by Aware Soho is also available in 25 different kinds! The material used to make them is a mix of 5% elastane and 95% cotton. The designs are simple, neat and clean. The underwear is aimed at being super comfortable.
Jockstrap men's underwear made by Aware Soho can be chosen from a selection of 15 different styles. There are cute designs and their funky yet subtle use of colours makes the articles extremely subtle and sophisticated. The aim is obvious comfort and functionality. The material used is a blend of 5% elastane and 95% cotton.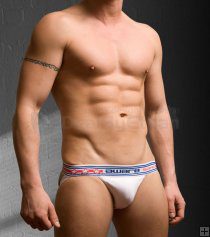 Are you looking for shorts, but not finding the perfect kind? Then, Aware Soho has the perfect solution for you! They have two basic kinds of shorts – one that is long and another that is short, and perfect for running. 100% cotton is used for perfect comfort.
Visit us at Deal by Ethan today to check out the entire collection of Aware Soho and get great discounts and attractive offers.