Although there are varied styles in men's underwear like jockstrap underwear, thong underwear, pouch underwear, loincloth underwear, G-string underwear and bikini underwear, no one can deny the immense popularity of boxer brief underwear among men. Boxer briefs came into fashion a long time ago. However, men still prefer to wear this underwear above all other designs. Even sportsmen, wrestlers and athletes consider the boxer brief underwear ideal for fitness sessions and sports. Some years back, boxer briefs were available in plain and drab colours and men really had few options to choose from. Now, designers who have diverted their attention to the underwear segment are trying to make boxer brief underwear designs that are quite chic and colourful.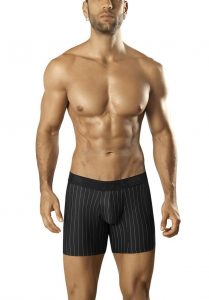 Zylas is one such brand that has come up with some exclusive boxer brief designs. Men who were bored with the same, old colours and typical designs of standard boxer brief underwear can now opt for Zylas underwear. Catering to the needs and demands of modern men, Zylas has made its way into men's wardrobes with a bang! Since premium fabric is used for creating all Zylas underwear, the wearer remains comfortable for the entire day. Every piece of underwear is provided with a spacious pouch to give proper enhancement and adequate support to your package. Apart from boxer brief underwear, this brand also creates brief underwear.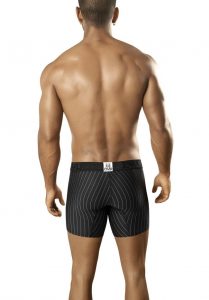 Any man who procures a Zylas Stripes Boxer Brief Underwear will prefer it above all other underwear. One of the major reasons is the fabric that is chosen to create this underwear. The fabric consists of nylon (83%), polyester (10%) and spandex (7%). The presence of these materials in appropriate proportions ensures a great fit, perfect tightness and the right amount of elasticity. Unlike ordinary boxer briefs that were available in typical colours, this boxer brief has unique vertical stripes, which makes it quite appealing. The spacious pouch gives maximum support to your package, while a considerably broad waist strap with the brand logo provides added support and tightness.
Eager to grab some Zylas Stripes Boxer Brief Underwear!? Well, drop by our site DealByEthan. Our site offers nice discounts on various men's underwear, swimwear, men's loungewear and other menswear.