Those who enjoy swimming understand the need of having proper swimwear. Just as loose swimwear can spoil your sessions, excessively tight swimwear prevents free movement of the legs and can cause hindrance in water sports. If you frequently indulge in rough water games like rafting and skiing, the swimwear needs to be adequately tight and stretchable. If you are a fashion conscious individual, style is also a big factor.
Presently, quite a number of brands are competing with another trying to produce stylish swimwear that will fulfil your demands. However, one brand that has made itself quite popular is Barcode Berlin. It is due to the innovative designs; this brand has found its place in many European countries.  Made from high quality fabric, the outfits of Barcode Berlin are not only durable but also excessively stylish. You can find various trendy bodysuits, boxer brief underwear, brief underwear, jock strap underwear, shorts, short sleeved T shirts, tank top T shirts and many other stylish outfits from this brand.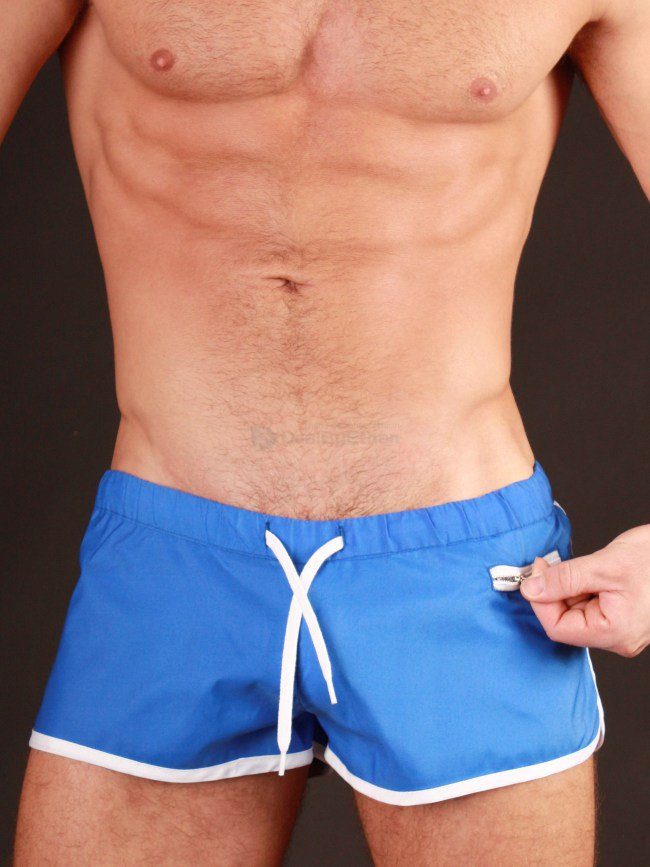 The fabulous Barcode Berlin Piping Shorts Swimwear tightly adheres to your body, enhancing your sizzling looks. The fabric consists of polyester, which ensures complete stretchability and tightness. The fabric is quite smooth and soft, thus ensures maximum comfort. It is provided with a labelled silicone pouch that is quite fitting and provides adequate support to your package. A drawstring helps you to adjust this shorts swimwear according to your requirements. The piping, made of a contrasting shade, makes the shorts even more alluring.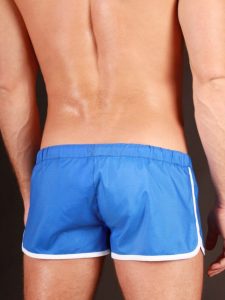 At times, it is indeed difficult to find suitable swimwear that will allow you to enjoy your water sports without any difficulty. You may come across a costume that is stylish but prevents free movement of the legs. Again, comfortable swimwear may not be trendy. One swimwear line that combines both is Barcode Berlin Piping Shorts Swimwear. So, get it now!
You can purchase this product at our website DealByEthan, which offers discounts on various fashionable menswear.