Whether you're conservative or daring, Joe Snyder has something for everyone.
Founded in 1958 in Mexico by Jesus Vargas Abin, this brand is geared towards those who are willing to experiment. The company was eventually inherited by Abin's son who brought in fresh ideas, and as a result, in spite of being an old company, it has not lost its touch and continues to go strong.
Joe Snyder's range of bikini swimwear is vast with more than 100 designs available in various colors and prints. These swimsuits fit snugly and have no liners, which means that they can be used as swimsuits, underwear and sportswear. The material used is stretchable, ensuring that the swimsuits fit any size, and the waistbands are double-seamed and durable. They can be found in normal material as well as sheer and mesh.
Joe Snyder boxer brief underwear and swimwear boast many unique prints and colors, and like all of their garments, they are multipurpose.
Their G-string underwear and swimwear are available in various vivacious colors, prints and designs, and jockstraps are available in sling varieties with a button at the front. The spider and the peek-a-boo designs are particularly bold and sexy, as are the long boxer brief underwear, which are made of cotton, ensuring outstanding comfort and durability.
Joe Snyder running shorts are made of nylon and Lycra spandex and are available in as many as 10 vibrant colors. The square cut trunk underwear and swimwear are available in approximately 100 designs in various colors and prints, and the thong swimwear and underwear are available in almost 60 various designs.
The materials used by the brand are always top of the line. Their fabrics are guaranteed by DuPont with support from the Lycra brand, so there is no question of them ever compromising on quality.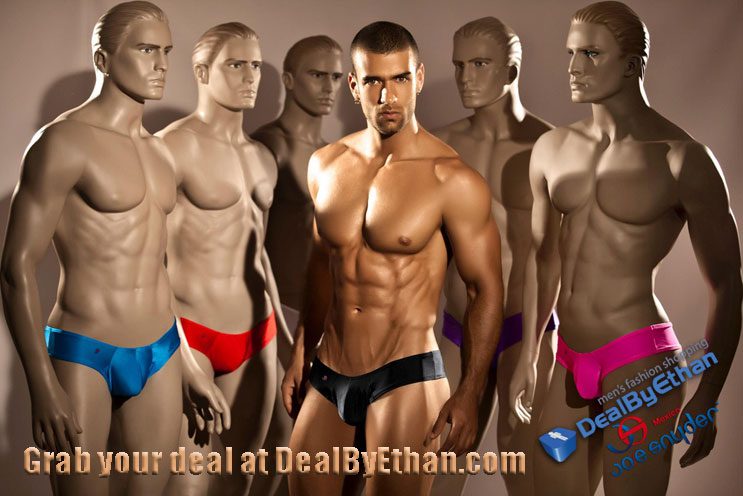 Whatever your style, Joe Snyder has something for everyone. Visit DealByEthan.com and browse through their vast collection of Joe Snyder garments today!