Whether you want sexy underwear or provocative styles, Body Language Fashions has it all! The sexy men's underwear that they manufacture clearly reflects the hard work and dedication they put into the innovative designs that they think of and create. Within a short span of time, Body Language Fashions has become a name to be reckoned with when it comes to sexy and good quality lingerie.
The brand Body Language Fashions distributes its products in more than 20 countries across the world. The brand has distributors in countries like Japan, Canada, UK, Korea, Europe, Russia, Middle East, etc. In fact, they do not merely catch the pulse of the public but actually create the pulse.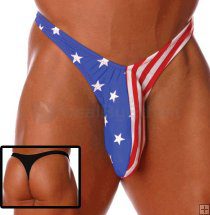 There are various types of sexy men's underwear available from Body Language Fashions that not only look sexy, but have a certain level of sophistication in them as well.
Body Language Fashions boxer brief underwear is actually boyshorts made of microfiber. It features a full pouch and is available in a number of vivacious colours. You can also opt for the plain and printed variety. You can even opt for their lace up feature at the front of the pouch.
Body Language Fashions brief underwear is also one of a kind with its unique fit and comfort that can be attributed to the micro-fiber material used for making the underwear. You can make your selection from the bold coloured underwear on display.
Body Language Fashions jock strap underwear is the last word in comfortable underwear to be worn during strenuous physical activities and sporting events. The full pouch gives complete support to the wearer and the micro fiber adds to the comfort factor. For the more romantic kind, there is a type of jock strap underwear with a colour combination of white and red with heart prints on it.
Body Language Fashions thong underwear is available in a bunch of colourful options like green, red, blue, etc. The microfiber material used in manufacturing the underwear makes it absolutely comfortable. It can be worn anytime anywhere.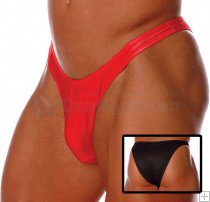 Body Language Fashions short sleeved t shirts are available in v shaped necks and boast of great fit and comfort. The Body Language Fashions racer back tank top t shirt is also a great addition to their range of products.
Buy Body Language Fashions from our online store at Deal by Ethan and change your lifestyle completely with style and comfort today!