Very few underwear brands are such that they cater to a fixed kind and age group. One of those very few underwear brands is Private Structure, which caters exclusively for 18-35 year olds. You can wear men's underwear from Private Structure if you feel as if you belong to this age group at heart! However, a word of caution! Attempt to wear this only if you have enough gumption! This Malaysian underwear brand is one of a kind and has been found solely for the purpose of catering to the open mindedness of this particular age group.
Private Structure manufactures a number of products for men like bikini underwear and swimwear, brief underwear, boxer brief underwear, pants, loose boxer shorts underwear, shorts, sweaters and cardigans, square cut trunk swimwear, etc.
The brief underwear made by Private Structure is a psychedelic of colours and is available in almost 30 variations of colours, prints and cuts. Their mini brief underwear is low rise and is composed of a material that is a mix of 5% spandex and 95% cotton.
Boxer brief underwear from Private Structure is available in large number of variants that is sure to leave you breathless! The material used is varied and uses various proportions of different materials for different effects like 5% spandex and 95% modal, 100% cotton, 5% spandex and 95% cotton, etc. Some of the styles have draw strings to adjust the fit. In cases where there is an elastic waistband, the colour used is always in contrast, which increases the appeal of this sexy men's underwear.
Private Structure manufactures pants that are 100% cotton. Even their fleece pants are made of 100% cotton and are extremely soft and comfortable. The designs of their pants are very practical and down to earth. You can wear them during any kind of activity.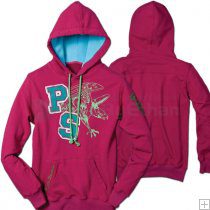 With the cool season you will need Private Structure sweaters and hoodies to ward off wintry days. The material used is 100% cotton and will provide the perfect warmth that you need. Besides this utility, another thing that can it will do is add to your style factor. Their hoodies, sweaters and cardigans are extremely classy, cool and stylish. Their range and designs are very exclusive and you are sure to turn the heads of all around you when you wear them.
To take a good look at the whole range of Private Structure men's underwear visit us at Deal by Ethan today and get attractive discounts.