Men who are consciously looking for underwear that offers great support and accentuates their body would be happy to slip into Elite range of menswear, for it is every inch what they desire and crave for. Designed and manufactured in Columbia, Elite range of menswear is capable of invoking desire and passion in men. Elite combines some of the most exotic designs, great cuts and high-quality fabric to create fashionable and stylish underwear for men of all shapes and sizes.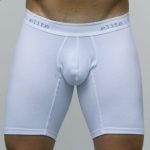 What differentiates Elite brand of underwear from others is its double-stitched hems and great construction. When you invest in Elite, you know that you are getting innovative designs, great fabric quality and unique patterns that are a class apart. Elite is perfect for accentuating your masculine features and body contours. The brand offers a range of briefs, boxer briefs, Jockstraps and Thongs that is ideal for complementing the male body. Almost their entire collection is created using as much as 93% South American cotton.
The jockstrap and thongs offered by Elite come in trendy and bright colours and fine fabrics. The new jockstrap range introduced by Elite is better known as Sydney and features two layers of fabric that makes its pouch. Elite has created some of the most fascinating designs that are available in solid colours, stripes, check patterns and a variety of other styles. So, if you are worried that you wouldn't find enough range or styles, then think again! Elite has everything a man can think of in patterns that are really trendy and fashionable. Whether you wish to have the hip briefs that sit low on your waist and complements on your body contours or you are planning to get the jockstraps that can make you look sexy and desirable, the Elite range wouldn't disappoint you for sure.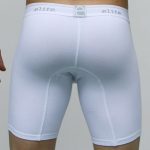 The boxer brief range from Elite is impressive and is perfect for men who are looking to cover themselves and support their package as well. Solid prints, graphic prints, printed designs, striped designs, Elite has it all and all you need to do is grab all or either of them and make it yours forever!
Those who are looking for underwear that offers great fit, comfort and style can consider slipping into Elite Underwear Boxer Brief Athens. It features a long cut and can make a wearer look more sensuous and appealing. Made from 93% cotton and 7% Spandex, this particular boxer brief is simply amazing.
You can place order for Elite Underwear Boxer Brief Athens and other brands of underwear at our website DealByEthan and make the most of exciting offers and discounts!