With global warming, our natural environment is being disturbed big time! It is no secret that something needs to be done. There are very few brands that have thought about this, and even fewer that have come up with a solution to do something that will affect the environment in a positive manner. Nukleus underwear is one of those very few brands that have thought about the various affects we have on the environment, and has come up with an underwear and menswear range that is totally organic and environmentally friendly. In fact, apart from that fact, another thing that strikes us is that this brand actually donates a part of its sales proceeds to WWF for conservation work in Malaysia.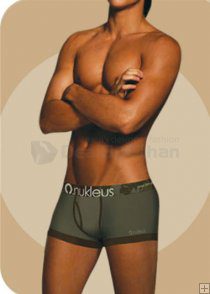 Nukleus underwear manufactures clothing and apparel for men like brief underwear, boxer brief underwear, muscle top t shirts, loose boxer shorts underwear, tank top t shirts, short sleeved t shirts, etc.
The boxer brief underwear from Nukleus is made of a mix 5% spandex and 95% bamboo silk which makes it very smooth and perfect for all day wearing. It is sophisticated and great to wear under low cut pants and jeans.
The brief underwear made by Nukleus flaunts various stylish cuts that sets it apart from the others. The material used is 100% cotton, and the back is fully covered and the thighs are exposed, which give great comfort to the wearer.
Nukleus underwear's boxer shorts are great to use as sleepwear in addition to normal use due to their soft and roomy feel. The fact that they are made of 100% organic cotton makes them even more comfortable.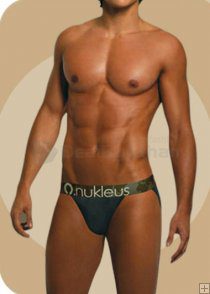 The material used for all Nukleus product is 100% biodegradable and sustainable. These materials are great for the skin and perfect during a hot summer day or for physical activities, as they reduce the heat of the garment by 2 degrees centigrade. They can also repel ultraviolet rays 50% more than other materials. The materials are also naturally anti bacterial. The cultivation of the material has been done without the use of any pesticides or chemicals as such. This feature makes it hypoallergic , ensuring that there is no skin irritation. In fact, this material is used for all Nukleus products, so no matter what product you buy from this company, you are sure to enjoy the benefits provided by the material.
Go green and environmentally friendly with Nukleus underwear. Visit Deal by Ethan and look at the entire range of Nukleus underwear today!